Delicious moist banana choc chip loaf - perfect with a mid morning coffee or afternoon tea!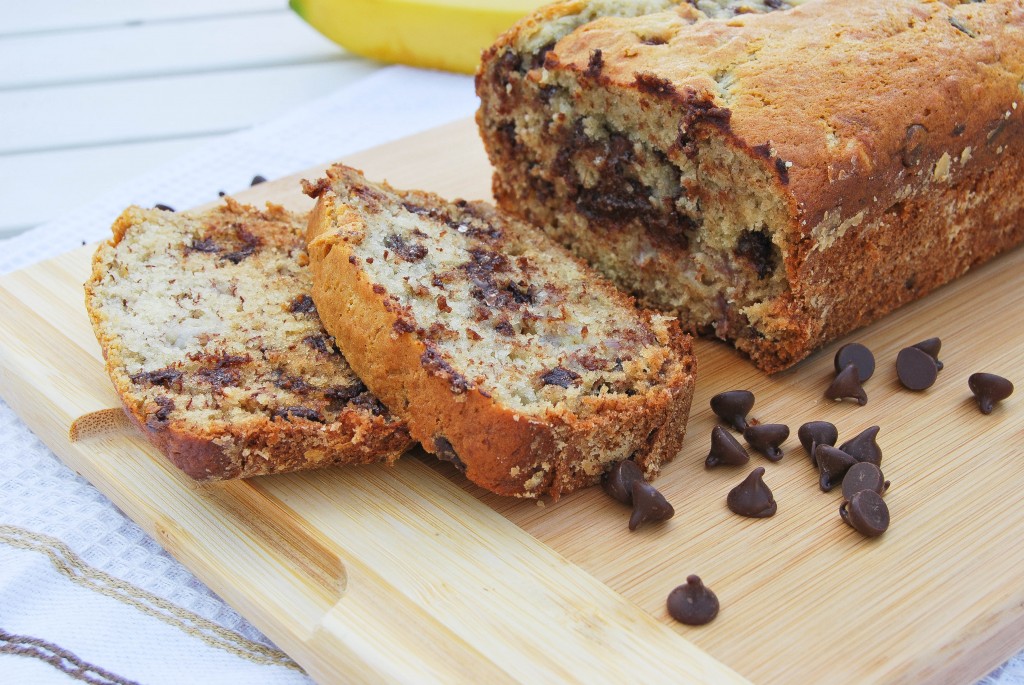 Prep Time15 mins
Cook Time50 mins
Total Time1 hr 5 mins
1 ½ cups spelt flour (or whole wheat flour)
2 large / 3 medium ripe bananas
¼ cup coconut oil, melted
¾ cup coconut sugar (or golden caster sugar)
¼ - ½ cup vegan chocolate chips
1
Pre-heat your oven to 375°F (190ºC).
3
Make a flax egg (whisk together ground flax and water then let it sit in the fridge for 15 minutes to thicken.)
5
Meanwhile in a large mixing bowl, combine flours, baking powder, sea salt and cinnamon. Stir with a fork until well combined.
7
In a separate mixing bowl mash the ripe bananas to a purée. Then add in vanilla extract, melted coconut oil, non-dairy milk, sugar, and the thickened flax mixture. Stir together until well combined.
9
Add the wet mixture to the bowl of dry ingredients and gently fold together until just combined, careful not to over mix. Fold in the chocolate chips.
11
Transfer the mixture to an 8-x-4-inch bread pan greased with a small pea size amount of coconut oil.
13
Bake at 375°F (190ºC) for 45-50 mins. Stick a long skewer or toothpick in the centre to check if it's done. It should come out relatively clean. Allow the banana bread to cool out of the pan on a rack before cutting into slices or wrapping.