A simple but great tasting recipe, quick enough for a mid-week treat, tasty enough for a weekend delight.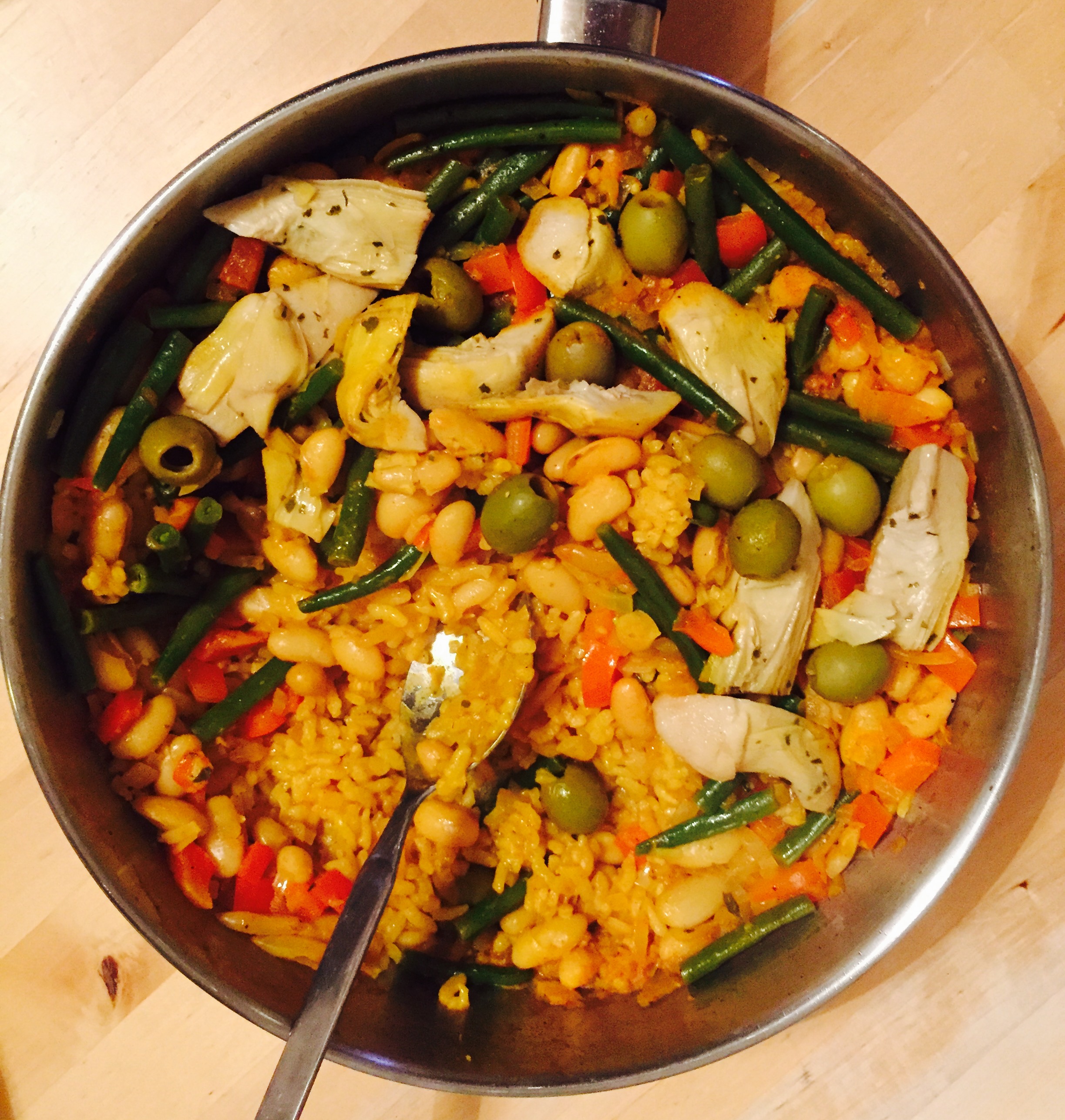 Prep Time15 mins
Cook Time40 mins
Total Time55 mins
2 garlic cloves (crushed)
120g green beans (trimmed and halved)
150g tinned cannellini beans
A Pinch of chilli flakes (optional)
200g short grain rice (I used arborio)
160g marinated artichoke hearts
Optional to serve, freshly squeezed lemon juice and flat leaf parsley
1
Heat the oil in a frying pan, add the onion and red pepper and cook over a medium heat for 2 minutes or so. The onion should be soft but not brown. Add the garlic and green beans and cook for another 2 minutes.
2
Add the cannellini beans, smoked paprika and turmeric, mix well to coat and lower the heat. Pour in the rice, stock, season (plus optional chilli flakes) and mix well.
3
Place the artichokes and olives on top of the mixture, cover and simmer for 30 Minutes or until the rice is fully cooked.
4
Serve with optional freshly squeezed lemon juice and parsley
Adapted from a recipe by Becca Pusey (Vegan blog: Amuse Your Bouche)