A great soup as a starter and easy enough to be a perfect winter lunch warmer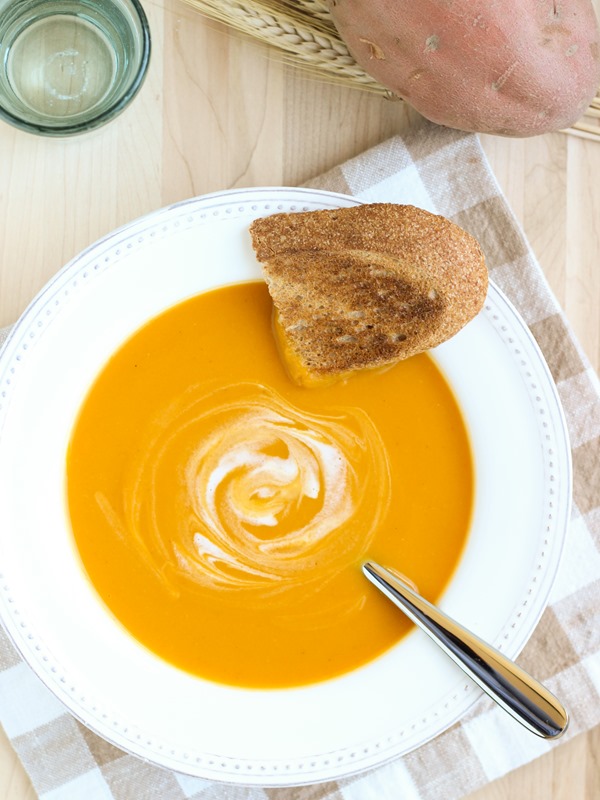 Prep Time10 mins
Cook Time30 mins
Total Time40 mins
Prep
1 medium yellow onion, peeled and chopped
2 large sweet potatoes, peeled and diced
Single Prep dish
1 tablespoon garam masala
3/4 teaspoon ground turmeric root
3/4 teaspoon ground cumin
1/2 teaspoon garlic powder
Ready to go
2 tablespoons coconut oil
1 400ml can of coconut milk
Optional
Curry Powder (if you want some heat)
Chopped cashews (optional garnish)
1
Boil the kettle and get that stock ready!
2
Chop up the sweet potato and onion ready to go.
3
Heat 1 tablespoon of the oil in a large Dutch oven over medium-high heat.
4
Add the sweet potatoes and saute for 3-5 minutes until lightly browned.
5
Add the onion and continue to cook for another 1-2 minutes until softened.
6
Sprinkle the garam masala, turmeric, cumin, and garlic powder over the vegetables and saute for 30 seconds until fragrant.
7
Add some curry powder if you like spice!
8
Add the vegetable broth and allow the mixture to come to a boil. Cover the pot, reduce the heat to low, and simmer 15 Minutes or until the vegetables are tender.
9
Blend like you just don't care!
10
Add the coconut milk and salt and blend again until well combined.
11
Taste and add more salt if needed
Adapted from http://thewanderlustkitchen.com/vegan-indian-sweet-potato-soup/