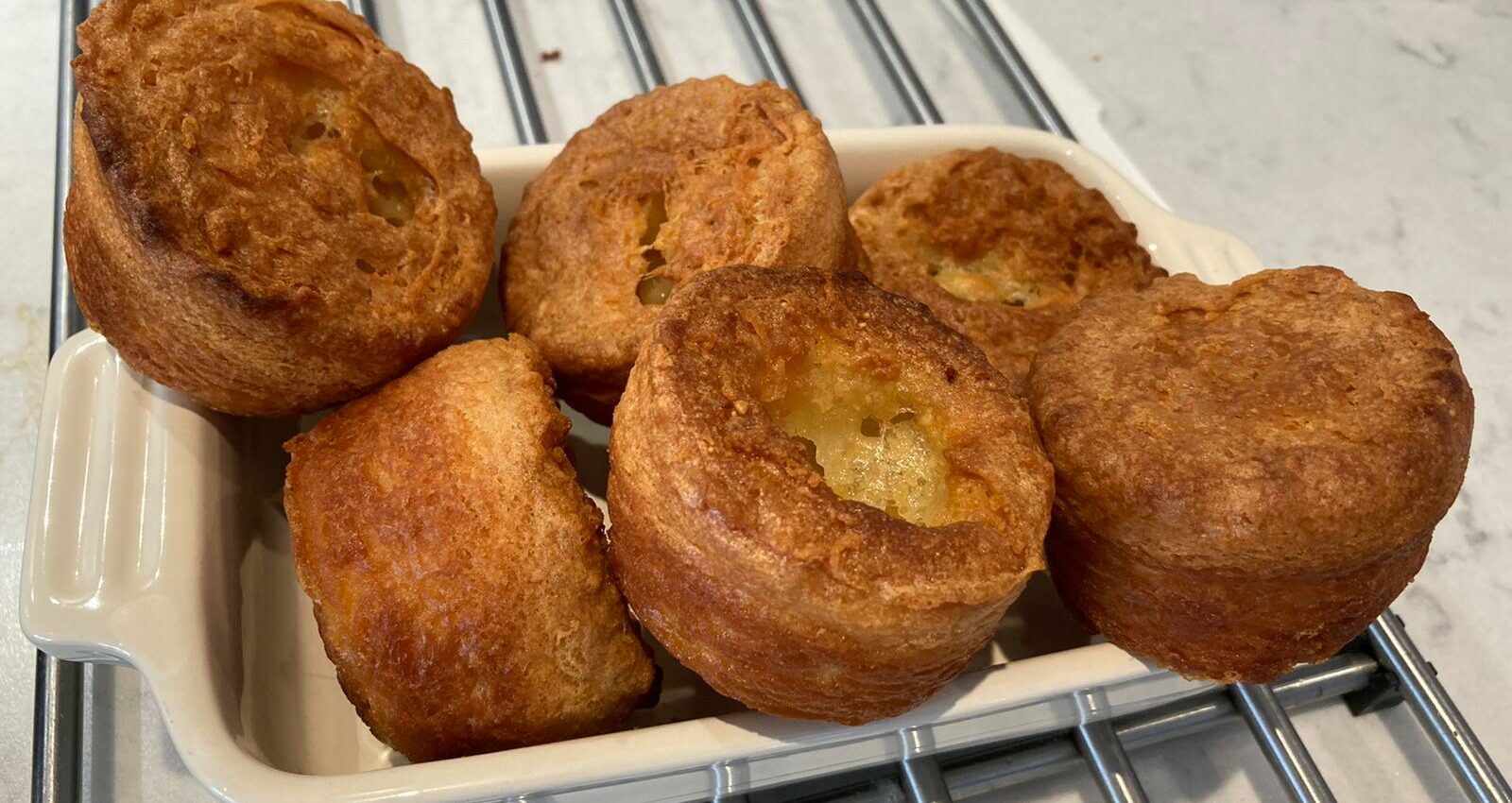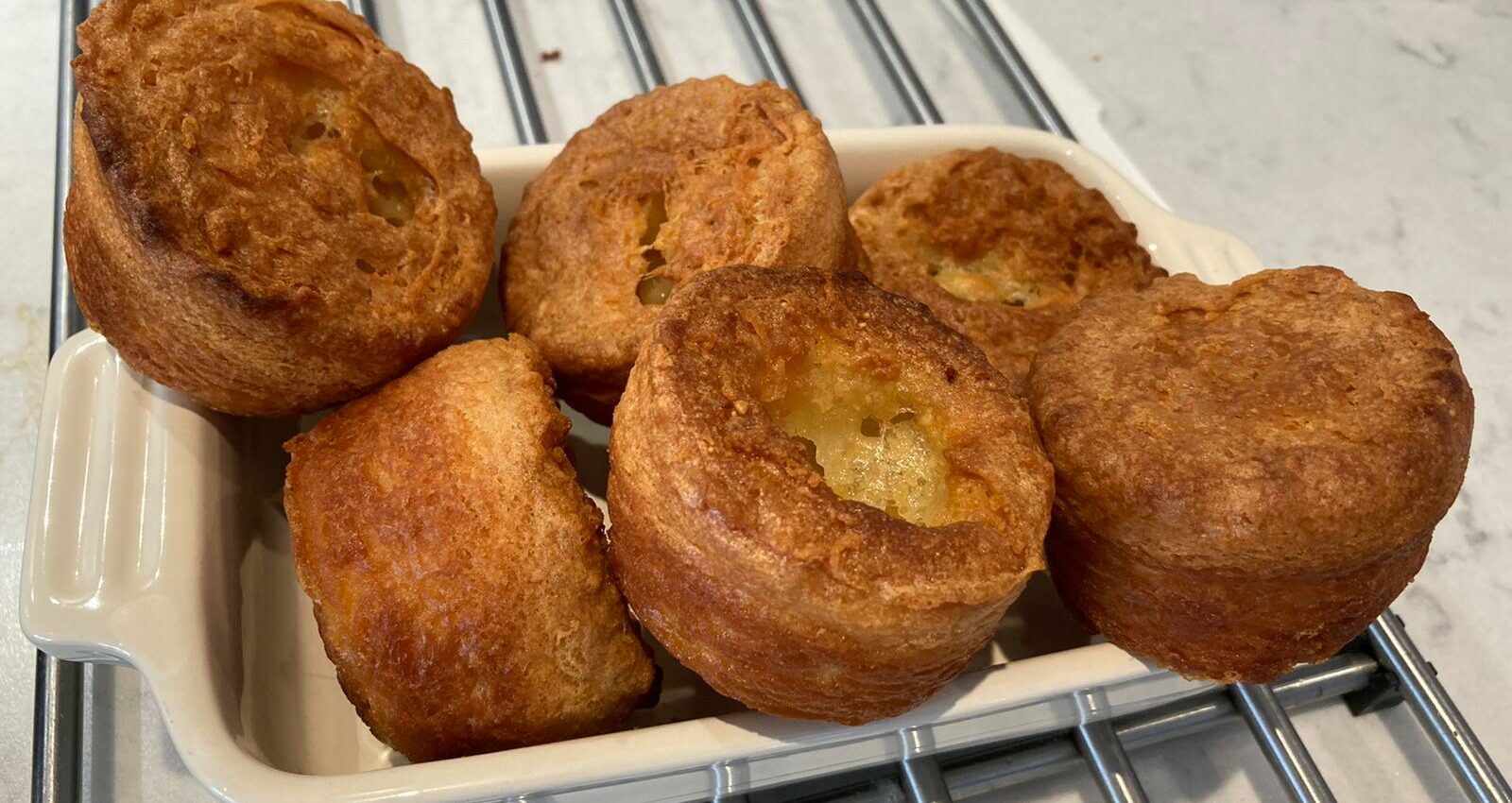 Vegan Yorkshire Puddings
By Jen Booker
August 9, 2020
A Virtual Vegan recipe. Best vegan yorkshires I've made or had!
Prep: 10 mins
Cook: 30 mins
Yields: 6 puddings
Directions
1Preheat oven to 200 °C
2In a medium bowl, add the all purpose flour, chickpea flour, baking powder and salt and whisk them together
3In a jug, combine the kala namak, apple cider vinegar, aquafaba and water and whisk them together
4Pour the combined liquids into the dry ingredients and whisk together until smooth and bubbly
5Pour into a jug to make pouring quick and easy, then leave to rest for 10 minutes.
6While the batter is resting, prepare your muffin pans.
7They must be metal pans and not ceramic and they must be muffin pans and not shallow Yorkshire pudding pans. I
8Add enough oil to give a depth of about 3mm, then swirl it around in the pan so it goes up the sides. (about 1 tbsp)
9Put the oiled muffin pans in the oven for 10 minutes. By then they should be absolutely smoking hot.
10Pour the batter into the hot oil in each well of the pan. You need to fill them nearly to the top. The oil will rise above the batter
11As soon as the wells are all full, put the pan right back into the oven and shut the door quickly.
12You should get 6 Yorkshire Puddings from the batter.
13Cook the puddings for 30 minutes, or if you like them dry and not gooey, turn the oven down and let them cook a little longer.
14Do not open the oven door, not even for a quick peek until you are past 25 minutes of cooking.
0 Reviews