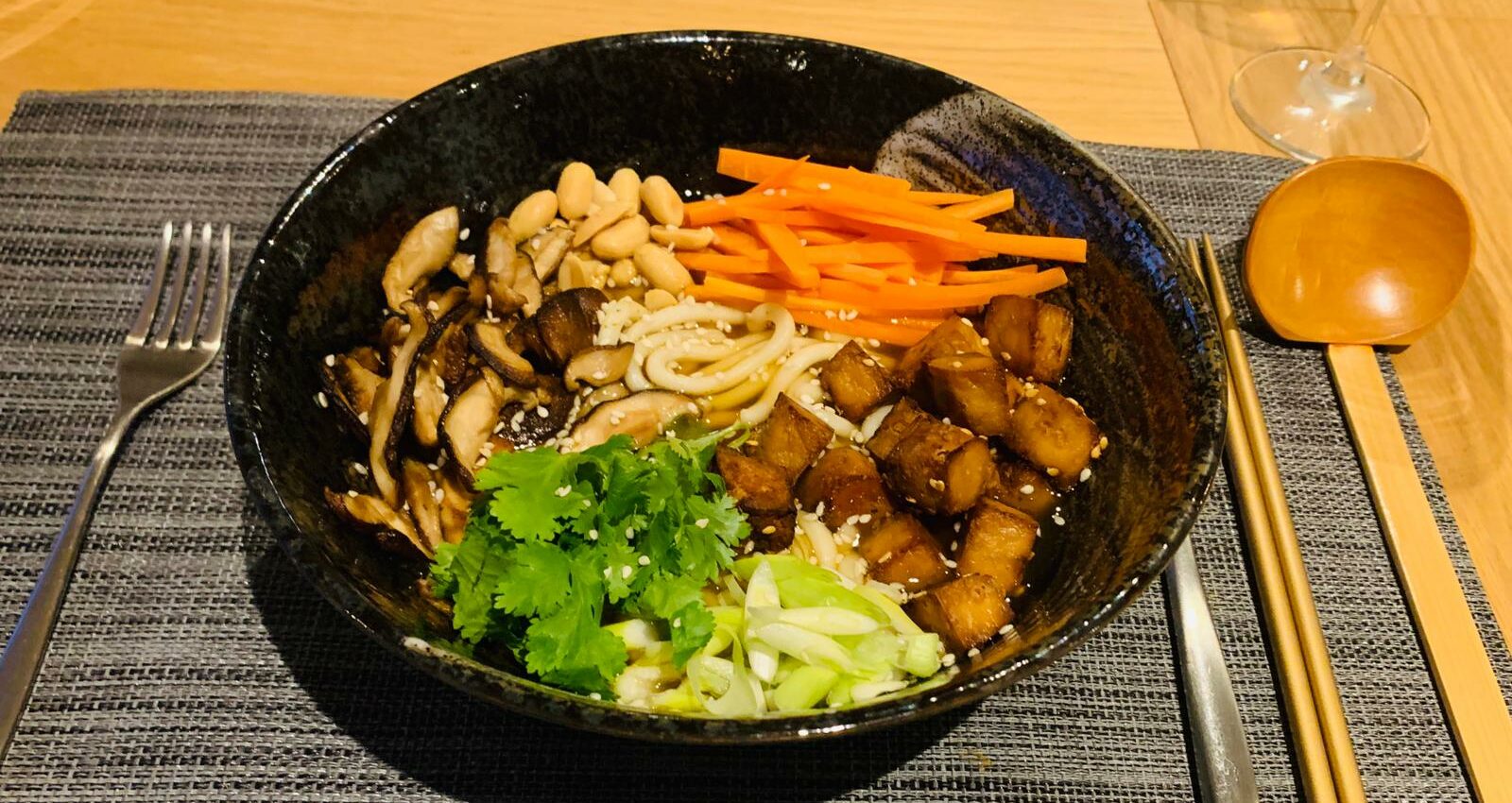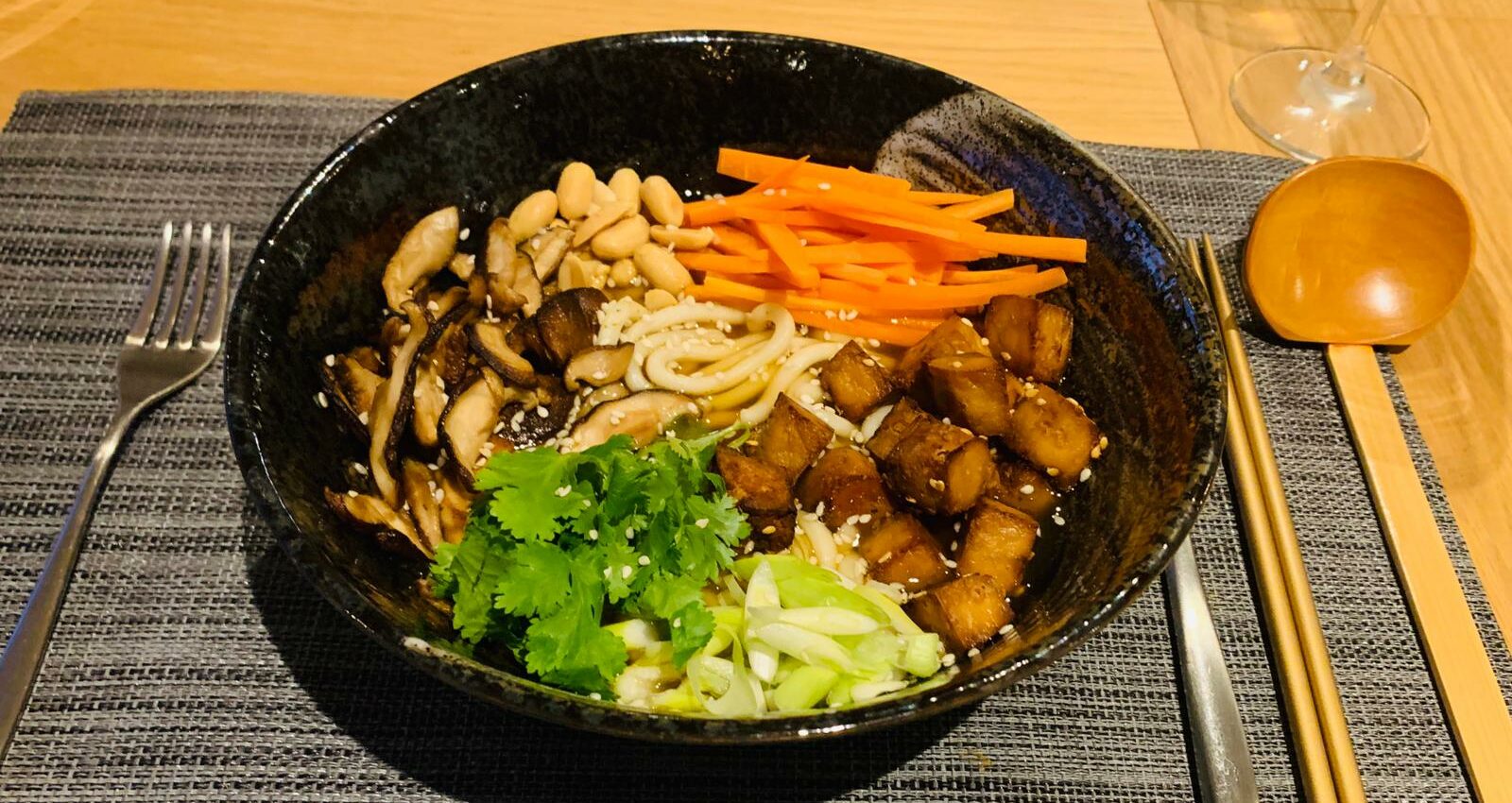 Udon Noodle Soup
By Jen Booker
August 9, 2020
Prep: 10 mins
Cook: 35 mins
Yields: 2
Ingredients
1 thumb sized piece fresh ginger , chopped
¼ teaspoon ground cinnamon , or 1 cinnamon stick (added whole)
2 litres veg or mushroom stock
300 grams / 4 cups sliced shiitake mushrooms , sliced
2 medium carrots , julienned (cut into thin matchsticks)
2 jalapenos sliced into thin rounds
1 bunch spring onions , chopped into rounds
Baked tofu pieces (see Baked Tofu recipe)
Directions
1Warm a large pan over a medium heat and add 2 teaspoons sesame oil
2Sauté the onions and ginger together until the onion is beginning to caramelize, then add the garlic and cook, stirring frequently, for another few minutes.
3Slit the lemon grass lengthways with a sharp knife then bash it with a rolling pin (it helps the flavour come out!). Add it to the pan with the the star anise and cinnamon then pour over the broth and tamari/soy sauce.
4Simmer for around 30 minutes then sieve it to remove all of the add-ins and return the liquid to the pan. Keep it on a low heat to keep warm.
5While the broth is simmering prepare your toppings.
6Wash and chop all of the raw veggies and sauté the mushrooms in the remaining 2 teaspoons of sesame oil until golden brown.
7Cook the noodles as per instructions
8Assemble your bowls by putting noodles in the bottom, ladling over the hot broth, then covering with toppings of choice. Finish with a sprinkling of sesame seeds.
0 Reviews