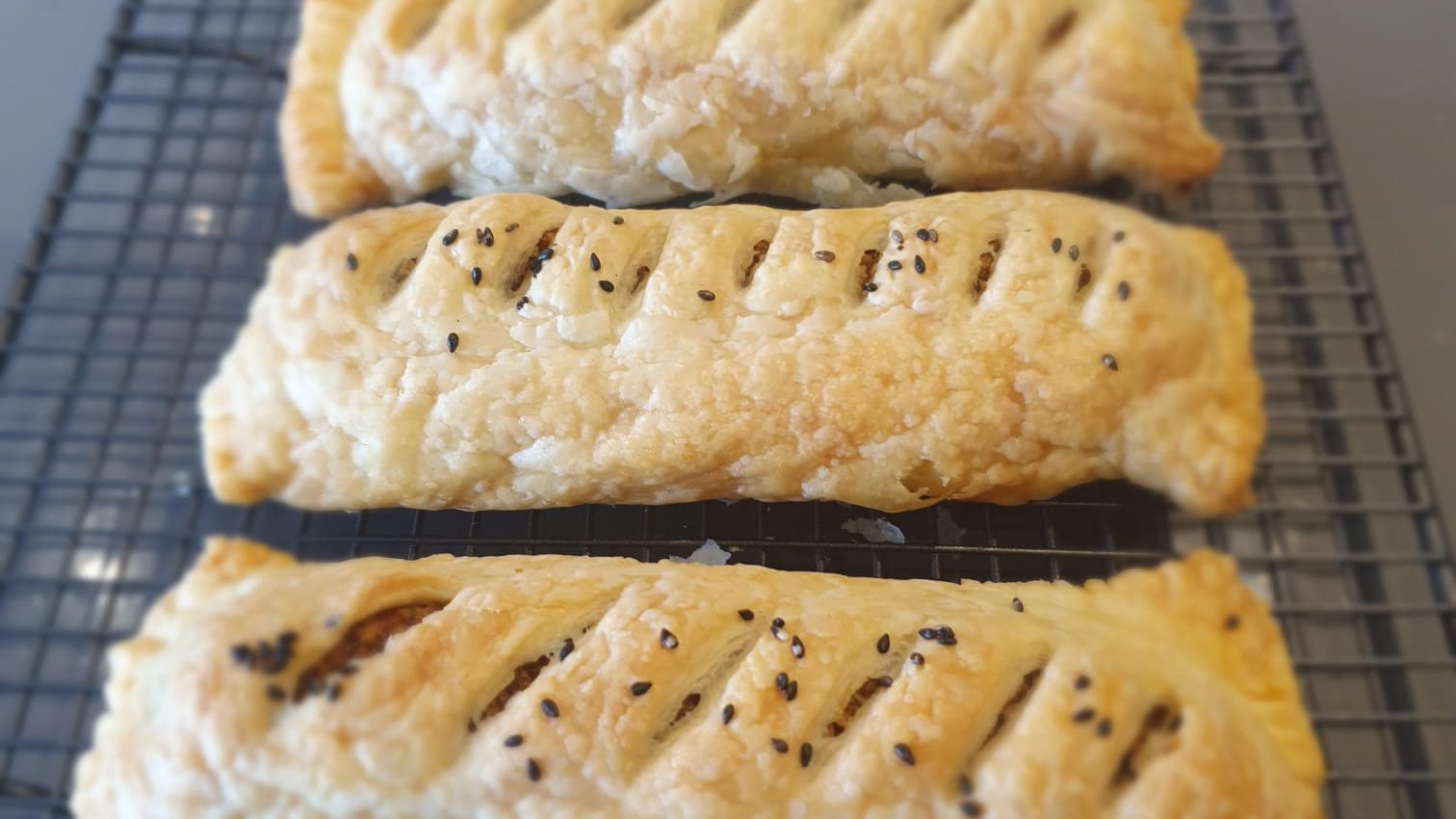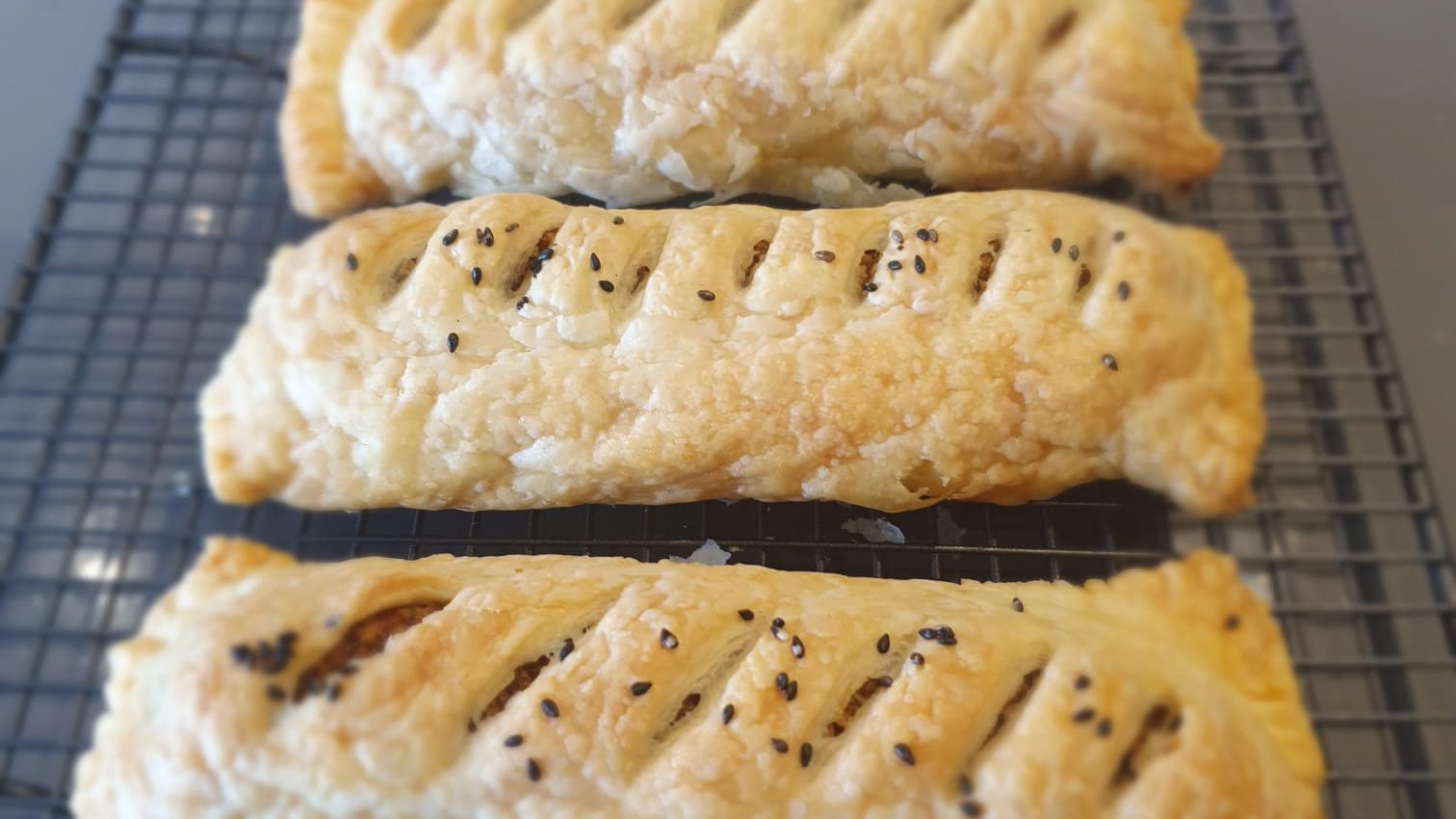 Sausage Roll
By Elisa Booker
August 23, 2019
Healthier (but still delicious) version of the Greggs sausage roll! Adapted from the Exceedingly Vegan recipe.
Prep: 30 mins
Cook: 25 mins
Yields: 4 large sausage rolls
Ingredients
250g closed cup white mushrooms, chopped
5 large sun-dried tomatoes in oil
1 flax egg (1 tbsp flax + 3 tbsp water whisked and chilled for 20 mins)
Directions
1Add 100g of walnuts into a food processor until you get a coarse flour. Transfer to a large bowl
2Sauté the onion in oil until softened and then add the mushrooms and cook both until the liquid has evaporated and it becomes a sticky mass.
3Add both to the food processor together with 5 sun-dried tomatoes in oil and 1 tbsp miso paste.
4Process until it becomes smooth and add it to the bowl with the walnut flour.
5Add all other ingredients (apart from pastry!) into the bowl as well and mix together until you get a sticky dough-like mix.
6Split mixture into quarters then roll them out on a wooden board to create 4 sausage shapes.
7Cut pastry into quarters
8Roll a sausage into each quarter and then fold in the ends so it's encased on all sides. Flatten a tiny bit with your hands and press down each edge with fork.
9Then make small horizontal or diagonal cuts along top. (You can add black sesame seeds to the top here for decoration)
10Place on a baking tray lined with a baking paper and bake in the preheated oven at 180C for 25 min until the puff pastry has a nice golden glow.
0 Reviews