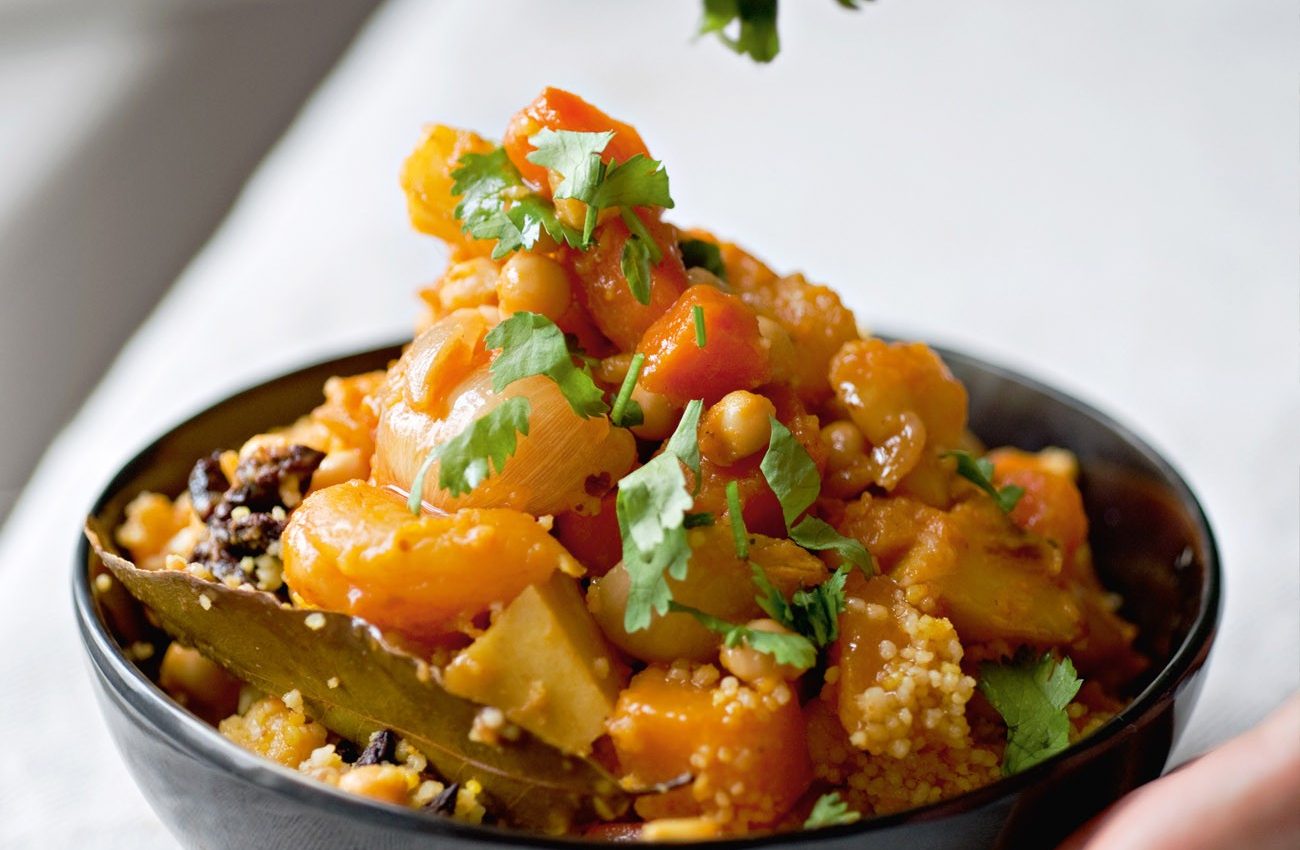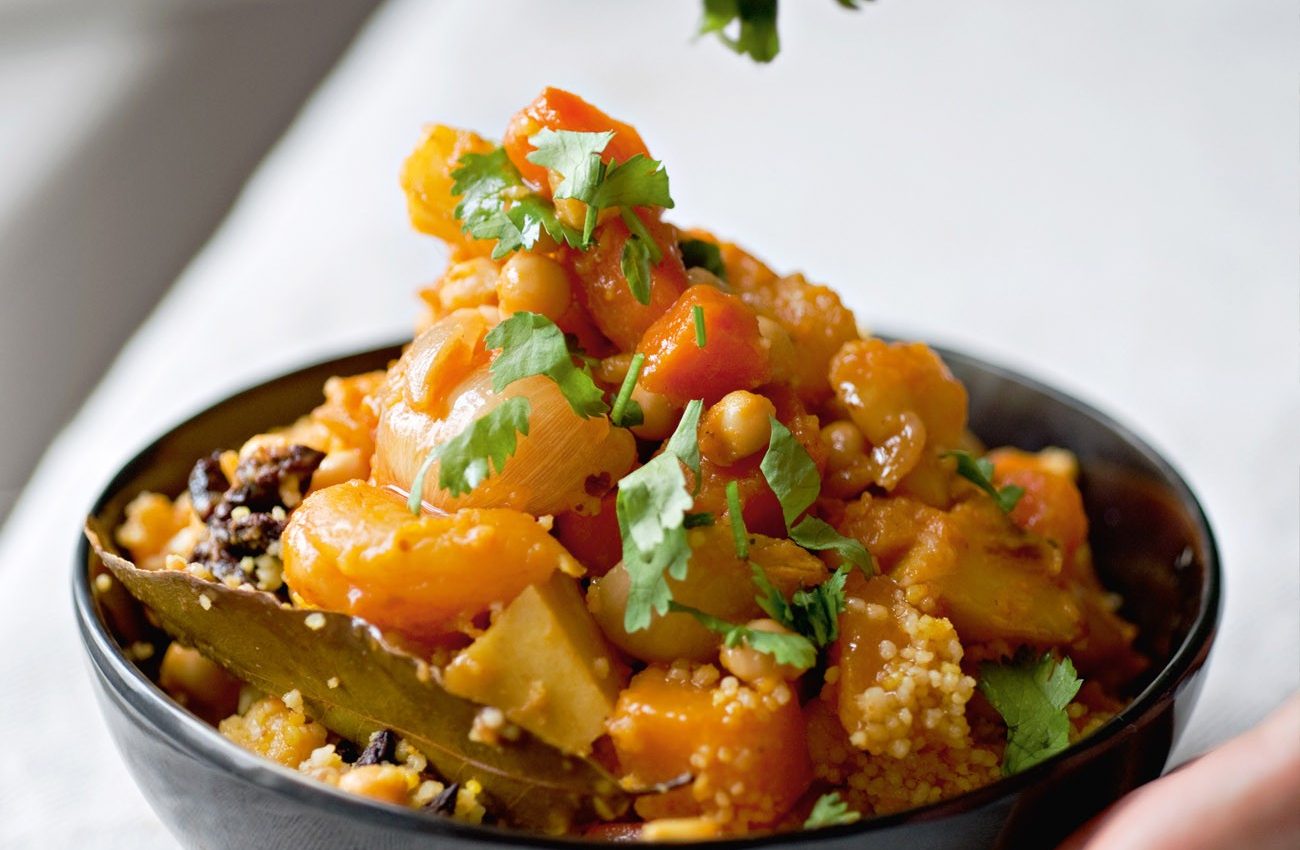 Ottolenghi's Ultimate Winter Couscous
By Jen Booker
December 29, 2016
This is worth a little bit of time & effort and is amazing for lunches at work!
It smells absolutely amazing as it cooks!
Prep: 15 mins
Cook: 1 hr 10 mins
Yields: 4 people
Ingredients
2 medium carrots, peeled and cut into 2cm chunks
2 medium parsnips, peeled and cut into 2cm chunks
300g pumpkin or butternut squash, peeled and cut into 2cm chunks
75g dried apricots, roughly chopped
350ml chickpea cooking liquid and/or water
large pinch of saffron threads
20g vegan butter, broken into pieces
25g preserved lemon skin, finely chopped
Directions
1Preheat the oven to 190°C/Gas Mark 5. Place the carrots, parsnips and shallots in a large ovenproof dish. Add the cinnamon sticks, star anise, bay leaves, 4 tablespoons of the oil, ¾ teaspoon salt and all the other spices and mix well. Place in the oven and cook for 15 minutes.
2Add the squash, stir and return to the oven. Continue cooking for about 35 minutes, by which time the vegetables should have softened while retaining a bite.
3Now add the dried apricots and the chickpeas with their cooking liquid and/or water.
4Return to the oven and cook for a further 10 minutes, or until hot.
5About 15 minutes before the vegetables are ready, put the couscous in a large heatproof bowl with the remaining 1 tablespoon olive oil, the saffron and ½ teaspoon salt. Pour the boiling stock over the couscous. Cover the bowl with cling film and leave for about 10 minutes. Then add the butter and fluff up the couscous with a fork until the butter melts in. Cover again and leave somewhere warm.
6To serve, spoon couscous into a deep plate or bowl. Stir the harissa and preserved lemon into the vegetables; taste and add salt if needed. Spoon the vegetables onto the centre of the couscous. Finish with plenty of coriander leaves.
0 Reviews