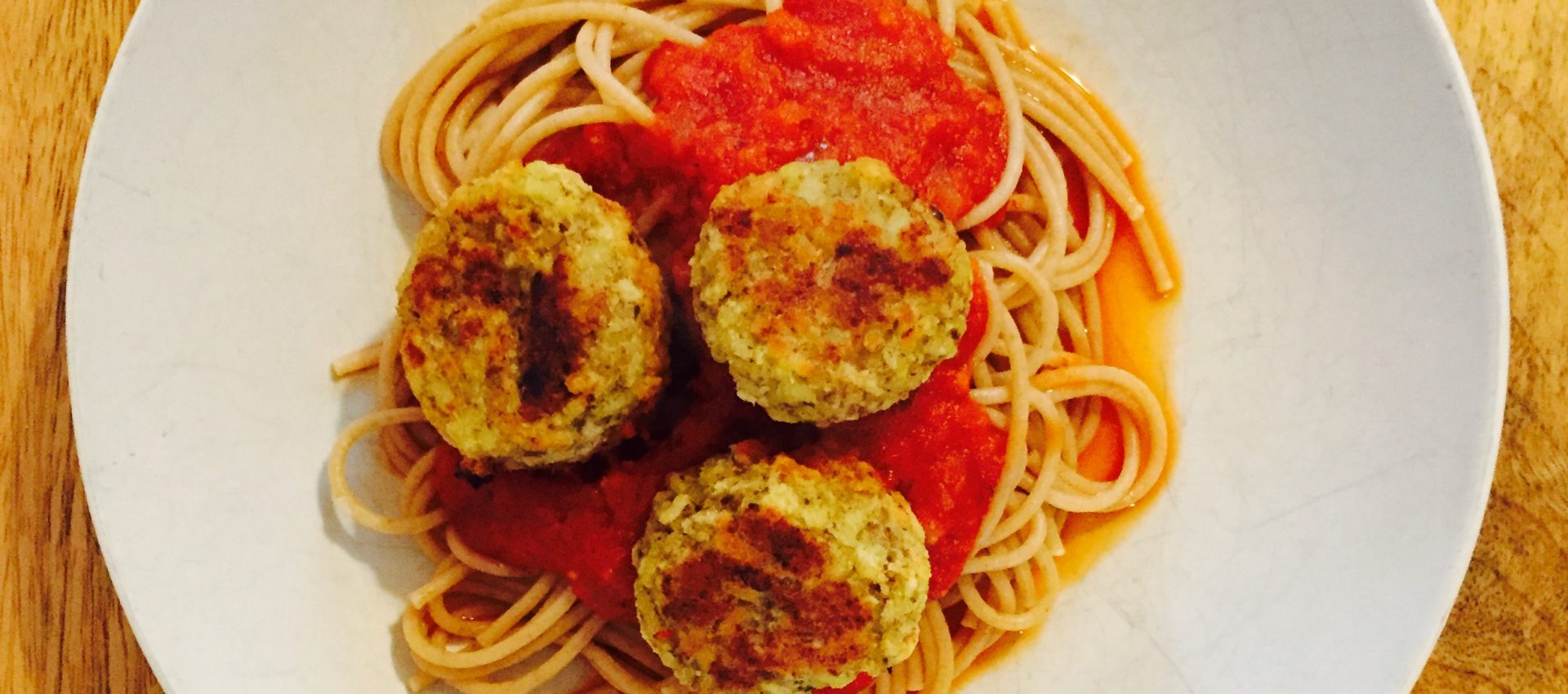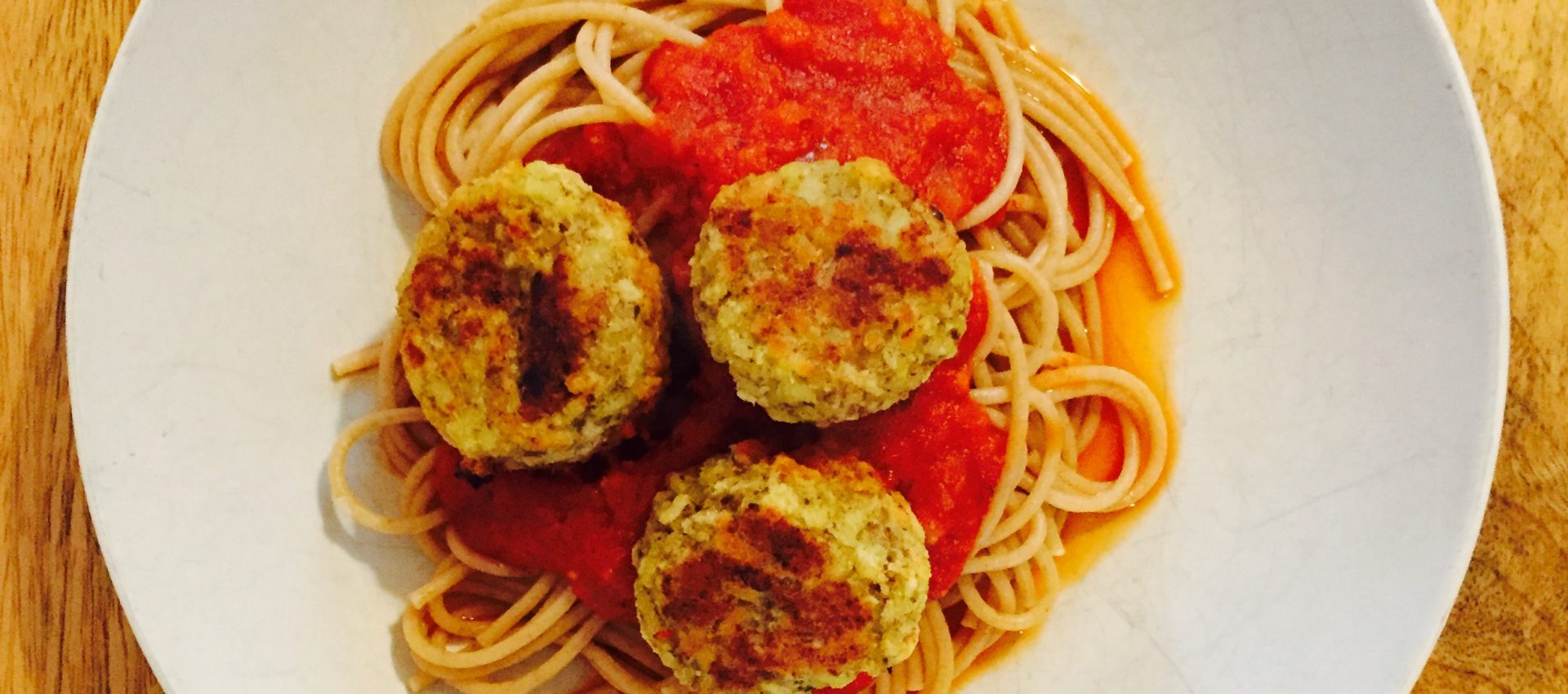 Neat Balls & Marinara Sauce
By Jen Booker
August 11, 2017
Yummy Neat balls and tomato pasta
Prep: 30 mins
Cook: 1 hr
Yields: Enough to feed 4 adults with sauce leftovers
Ingredients
Ingredients for Tomato Sauce:
4 x 400g tins of plum or chopped tomatoes
8 medium garlic cloves, minced
⅛ tsp. crushed red chilli pepper (I leave this out for the kids)
Some sprigs of fresh basil - chopped
Ingredients for Neat Balls:
1 lb. mushrooms (should make 2 cups when finely chopped)
1 vegan egg (no egg or flax egg is fine)
⅓ cup ground almonds / nutritional yeast mix (half nutritional yeast, half almonds)
Directions
Directions for Tomato Sauce:
1In a large bowl, blend the tomatoes with a blender or hand-blender.
2In a large pot, heat the oil over medium-low heat.
3Add onions and garlic, and cook until softened but not browned, 2-3 mins.
4Add oregano, crushed red chilli pepper, and basil and cook, stirring, for 30 seconds.
5Stir-in the crushed tomatoes and sugar, and bring to a simmer.
6Add salt to taste and reduce heat to low, partially cover and simmer, stirring occasionally, 45 minutes to 1 hour.
Directions for Neat Balls
1In a large saucepan, bring broth to a simmer over high heat. Add rice, reduce heat to medium and simmer, uncovered, stirring occasionally, until rice is tender and mixture is creamy, 18 to 20 minutes. Stir almost constantly during las 5 minutes of cooking.
2Transfer to large bowl.
3In food processor, pulse mushrooms in batches until finely chopped.
4In large nonstick skillet, heat 2 tsp olive oil over medium-high heat.
5Add onion and cook, stirring often, until softened, 2-3 mins.
6Add mushrooms and cook, stirring, until tender and most of the liquid has evaporated, 3-5 mins. Add to bowl with rice; let cool.
7Preheat oven to 200c. Spray baking sheet with cooking spray.
8Add vegan egg, breadcrumbs, almond/nutritional yeast mix, salt and pepper to cooled rice mixture and mix well. Form mixture into about 24 oval-shaped nuggets, each about 2 by 1.5 inches.
9Bake until nuggets are browned and firm, 25 - 30 mins, flipping half way through.
10If you haven't already done so, boil your pasta while the balls are baking.
11Put 3-5 balls on each bowl of pasta with sauce, serve hot.
0 Reviews