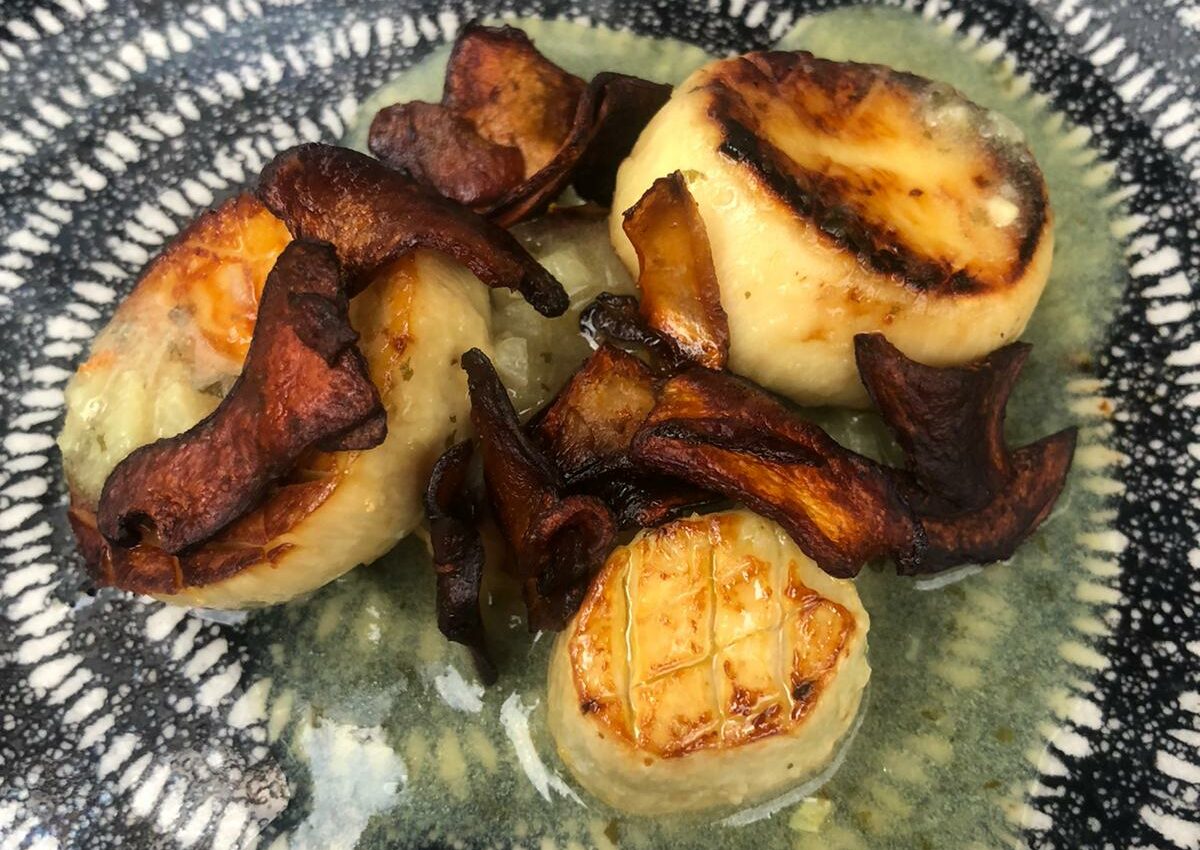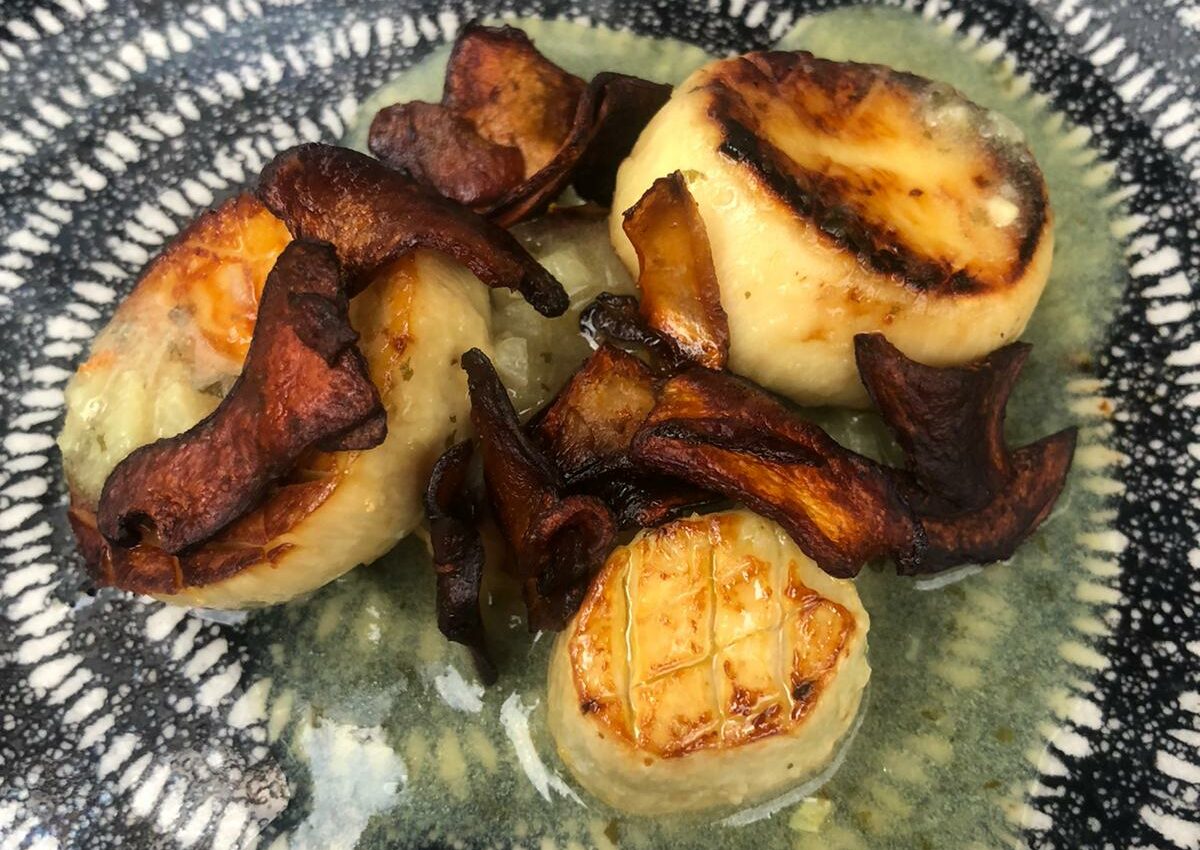 King Oyster Scallops with lemon and garlic
By Elisa Booker
August 9, 2020
Perfect starter for a dinner party!
Prep: 2 hrs 10 mins
Cook: 15 mins
Yields: 2 as a starter
Directions
1Slice the stem of each mushroom into ¼ inch thick slices, so that they resemble scallops and criss-cross score with a knife on each side.
2(You can retain the leftover mushrooms and make into bacon to sprinkle on top of the finished dish - see separate recipe))
3In a resealable container, add the mushrooms, lemon juice, garlic, onion powder, parsley, salt, pepper, paprika, vegetable broth and seal it. Shake to mix all of the ingredients together and allow to marinate for at least 2 hours (ideally overnight) in the refrigerator.
4Heat a pan over medium high heat until the pan is very hot.
5Add 1 tablespoon vegan butter or coconut oil to the pan.
6Immediately place each mushroom on the pan and sear for 3 minutes.
7Flip the mushrooms over and sear for another 3 minutes.
8Remove the mushrooms from the pan - they should be browning on both sides.
9In a separate bowl, pour the water and stir in the arrowroot powder little by little making sure that all of the powder is dissolved.
10Add about 125ml cup of the marinade onto the pan, the arrowroot liquid and the milk and stir continuously until the marinade starts to thicken.
11Remove the sauce from the heat.
12Plate the mushrooms and drizzle the sauce on top.
You can retain the excess bits of mushroom and make into bacon (see separate recipe) - this tastes amazing sprinkled on top of the scallops and sauce!
0 Reviews