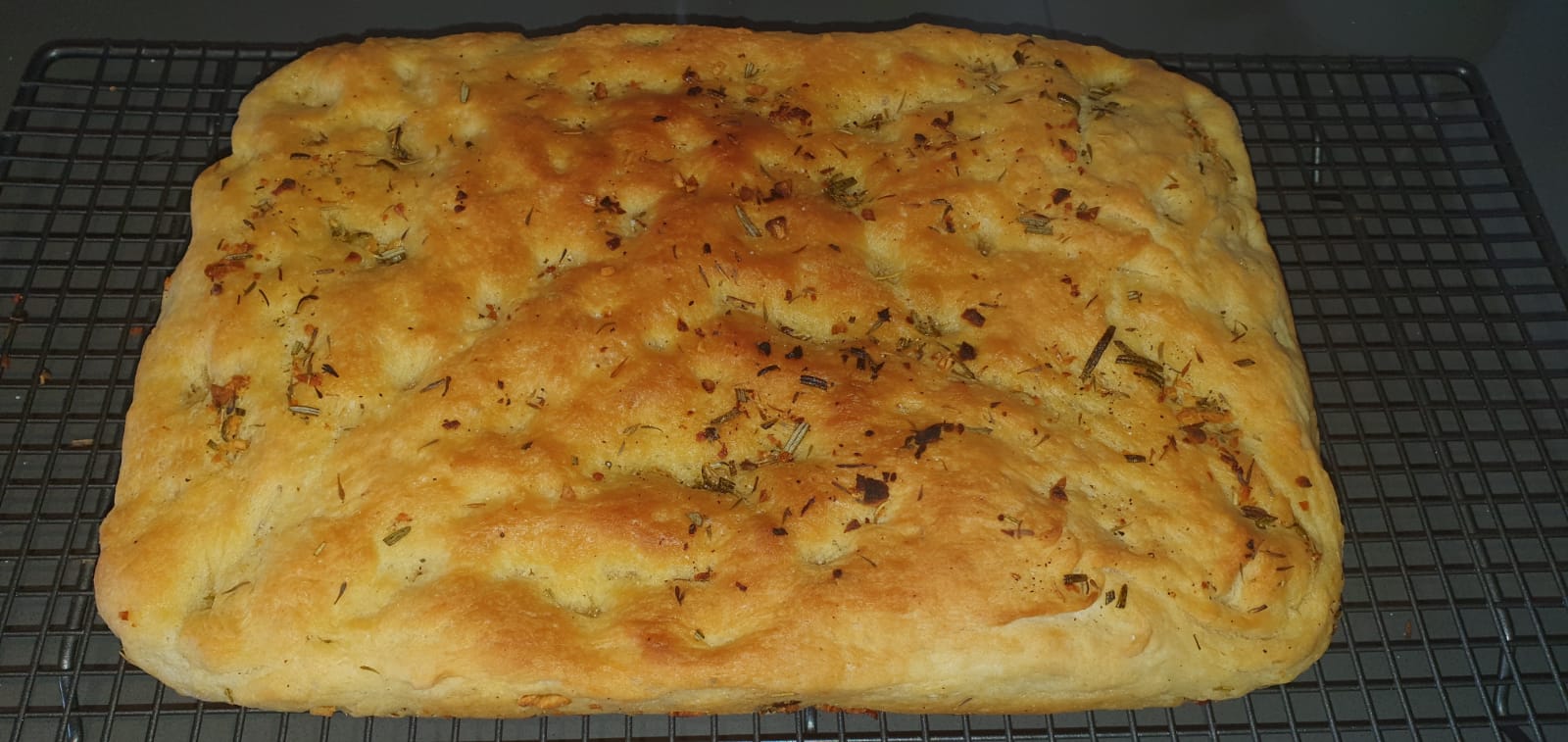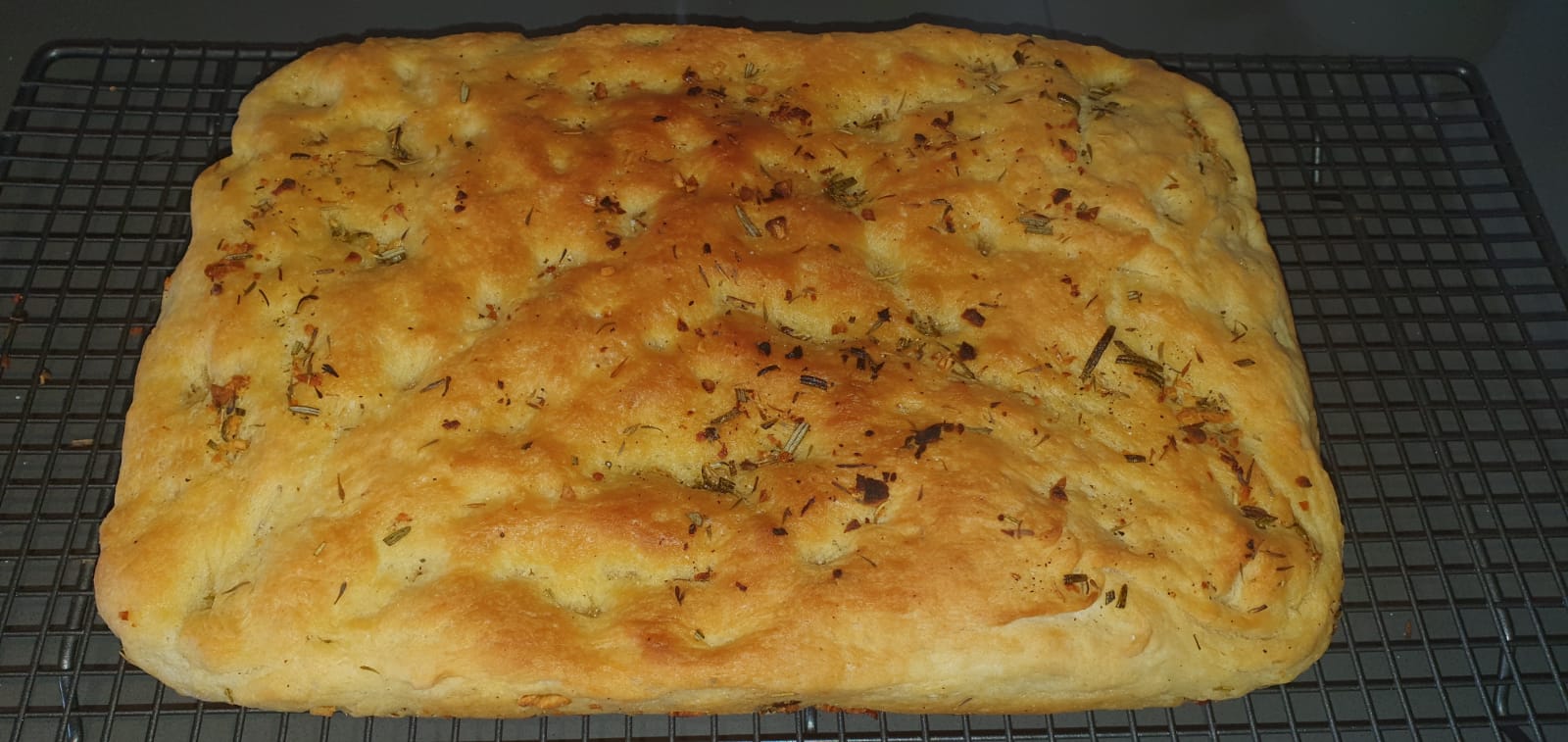 Focaccia Bread
By Elisa Booker
March 29, 2020
Easy and tasty focaccia bread adapted from inspiredtaste.net recipe.
Prep: 1 hr 44 mins
Cook: 20 mins
Ingredients
3 garlic cloves, finely minced or chopped
1 tbsp chopped fresh thyme or 1 tsp dried
1 tbsp chopped fresh rosemary or 1 tsp dried
1/4 teaspoon fresh ground black pepper
2 1/4 teaspoons active dry yeast
1/4 teaspoon agave or maple syrup
Directions
1In a cold medium skillet, combine olive oil, garlic, thyme, rosemary, and black pepper. Place the pan over low heat and cook, stirring occasionally, 5 to 10 minutes or until aromatic, but before the garlic browns. Set aside.
2In a large bowl, combine the warm water, yeast, and syrup. Stir a few times then let sit for 5 minutes.
3Add 1 cup of the flour and a 1/4 cup of the infused garlic-olive oil mixture to the bowl with yeast and honey. Stir 3 to 4 times until the flour has moistened. Let sit for another 5 minutes.
4Stir in the remaining 1 1/2 cups of flour and the salt. When the dough comes together, transfer to a floured board and knead 10 to 15 times until smooth.
5Transfer the dough to a large oiled bowl, cover with a warm, damp towel and let rise for 1 hour. (It's best to let the dough rise in a warmer area of your kitchen).
6After the 1 hour, heat the oven to 220 degrees celsius.
7Use two tablespoons of the remaining garlic-olive oil mixture to oil a 9-inch by 13-inch deep baking sheet (if your container is not non-stick then add greaseproof paper before adding the oil.
8Transfer the dough to the baking sheet then press it down into the pan. Use your fingers to dimple the dough then drizzle the top with the remaining 2 tablespoons of the garlic-olive oil mixture. Let the dough rise for 20 minutes until it puffs slightly.
9Bake until golden brown, 15 to 20 minutes. Cool baked focaccia bread on a wire rack.
0 Reviews