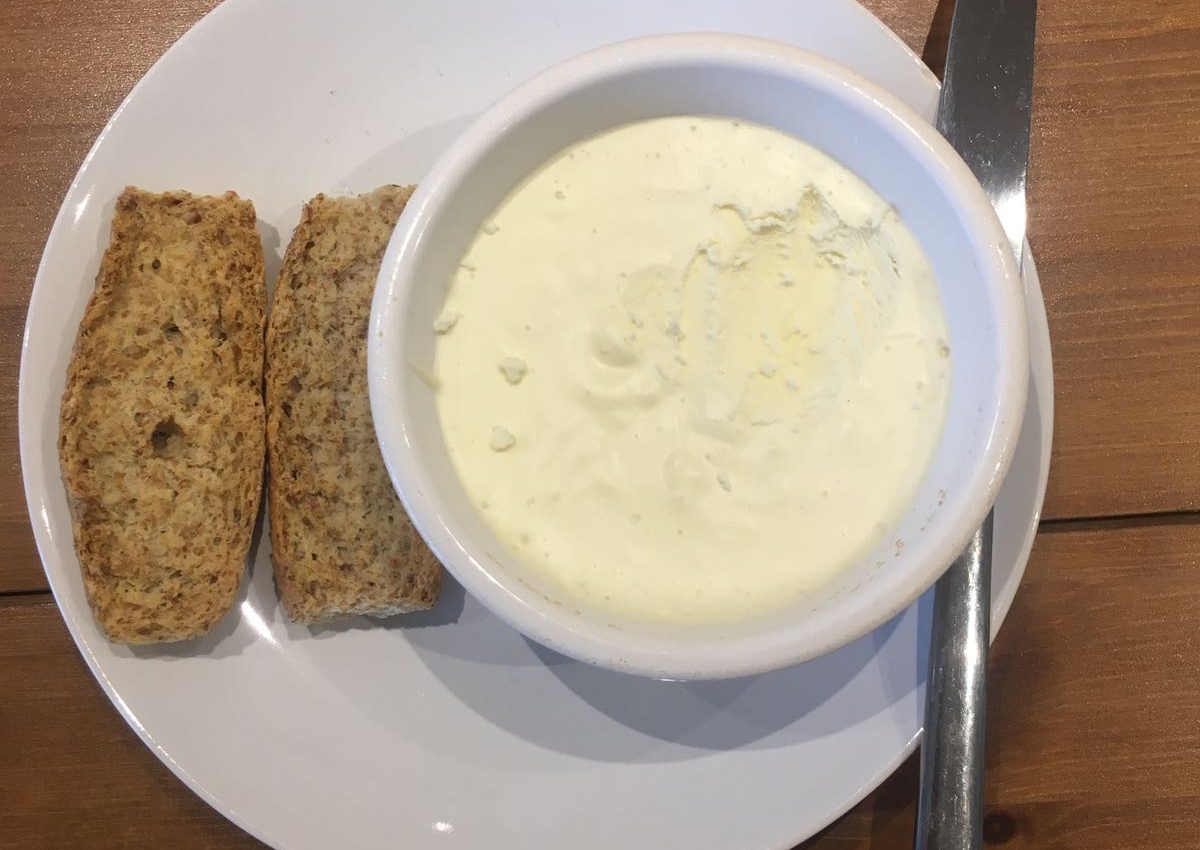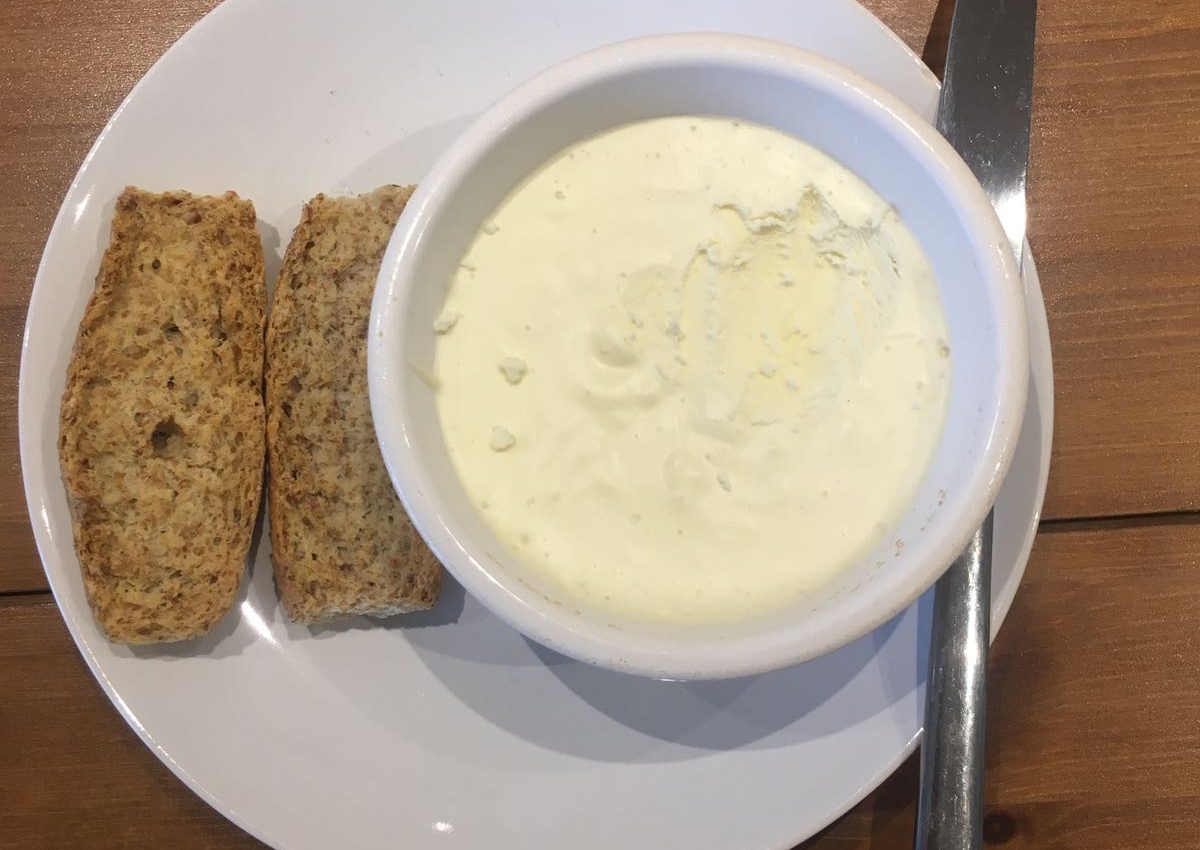 Aquafaba Butter
By Elisa Booker
September 29, 2017
Taken from Nina's Recipe - this is so close to butter-tasting it's a bit freaky! You can add garlic in the final stage before chilling to create a garlic butter or any other appropriate flavouring you choose!
Prep: 10 mins
Cook: 5 hrs
Ingredients
45ml aquafaba (water from can of chickpeas) - slightly under room temp (i.e. pop in fridge for 10-15 mins)
100ml refined (non-scented/flavoured) coconut oil
20ml cold-pressed virgin rapeseed oil (this oil specifically gives the buttery flavour and colour)
2/3 tsp apple cider vinegar (that's two thirds)
Directions
1Gently melt coconut oil in a pan - once it starts to melt, take it off the heat and allow the rest to melt
2Add rapeseed oil once coconut oil has melted, combine and allow to cool to room temp
3Pour aquafaba into a narrow container with salt, lemon and vinegar and start blender with immersion blender
4*A good tip here is to pop the container onto a bag of frozen peas to keep the mixture cool*
5With blender running, add the oil mixture very slowly (around a tsp at a time and ensure oil incorporated before adding more) - takes me about 4-5 mins to add all of the oil.
6Once oil added the consistency should be like a traditional mayo
7Add into a suitable container and chill in fridge overnight (only cover with a cloth or piece of paper towel - not airtight cover)
Adapted from this original recipe and further FAQ: http://plantepusherne.dk/vegan-aquafaba-butter/
1 Review