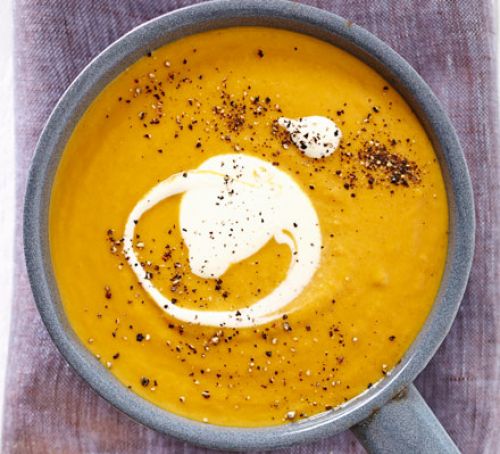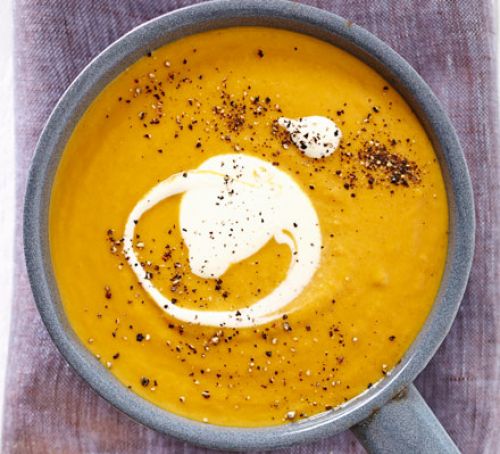 Roasted sweet potato & carrot soup
By Keith Hubner
January 25, 2020
A great quick winter warmer!
Prep: 15 mins
Cook: 30 mins
Yields: 6 Bowls
Directions
1Heat oven to 220C/200C fan/ gas 7 and put 500g chunked sweet potatoes and 300g chunked carrots into a large roasting tin, drizzled with 2 tbsp olive oil and plenty of seasoning.
2Roast the vegetables in the oven for 25-30 mins or until caramelised and tender.
3Meanwhile, put the remaining 1 tbsp olive oil in a large deep saucepan and fry 2 finely chopped onions over a medium-low heat for about 10 mins until softened.
4Add 2 crushed garlic cloves and stir for 1 min before adding 1l vegetable stock. Simmer for 5-10 mins until the onions are very soft, then set aside.
5Once the roasted vegetables are done, leave to cool a little, then transfer to the saucepan and use a hand blender to process until smooth. Add a little more seasoning and reheat until hot.
0 Reviews