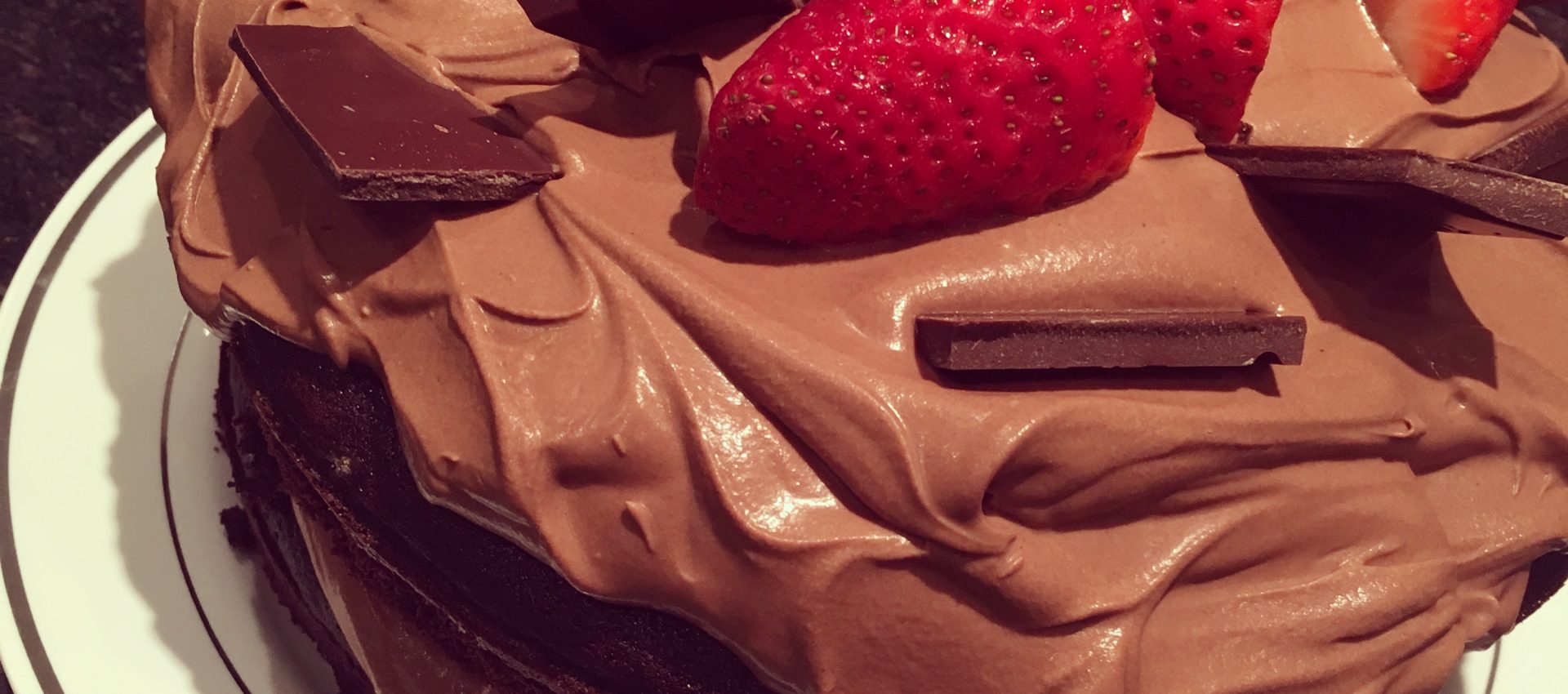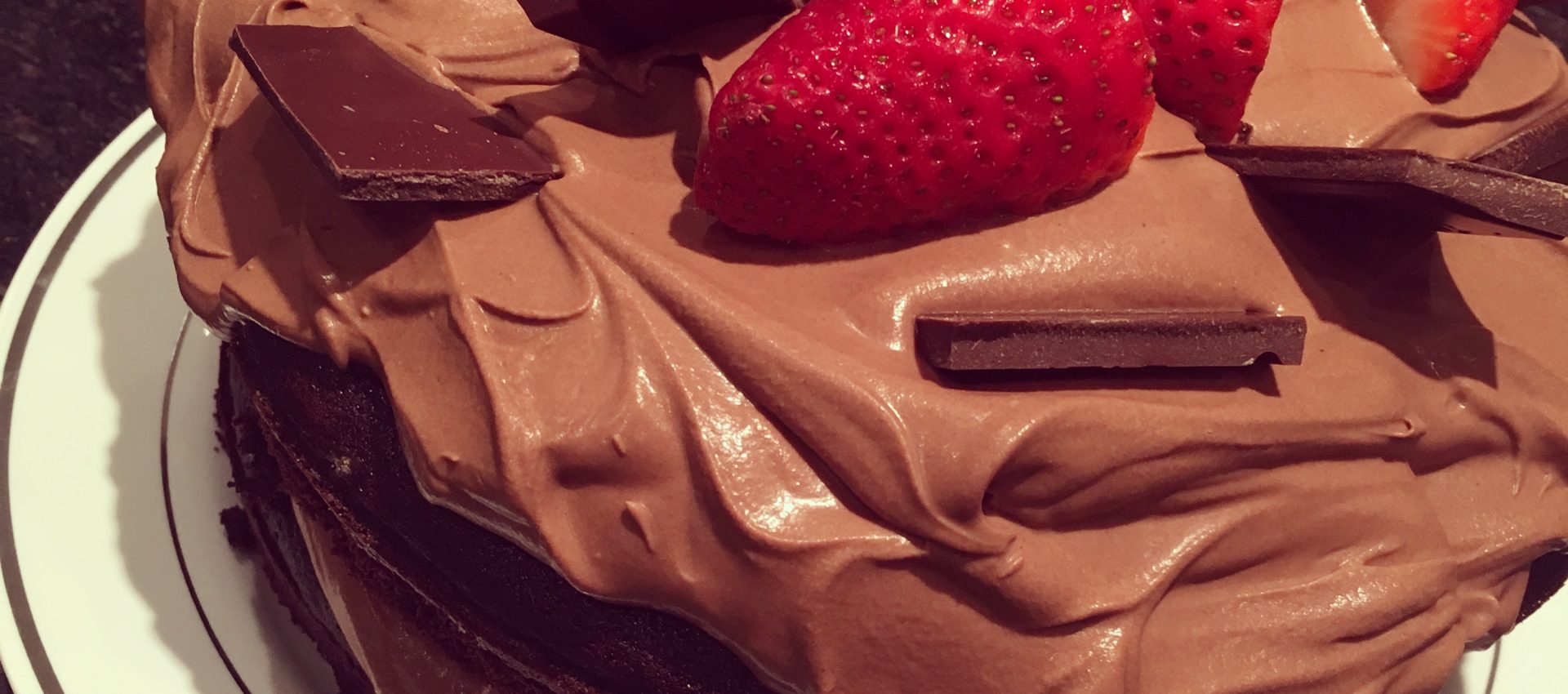 Death by Chocolate Cake
By Suzy Mahony
April 9, 2017
This is a showstopper! Plus it will fool everyone as it looks sinful but there is no refined sugar or wheat either, its rich but its delicious. (Adapted from Fearne Cotton's recipe)
Prep: 45 mins
Cook: 35 mins
Yields: Serves 12
Ingredients
For the chocolate sponge
300g white spelt flour, sifted
350g maple syrup (you could use any other syrup)
150g coconut oil, melted, plus extra for greasing
For the coconut icing
3 x 400ml cans full fat coconut milk (preferably chilled overnight if possible)
5 tbsp maple syrup (or any other)
5 tbsp unsweetened cocoa powder
To decorate
Dark chocolate shards (I've used orange flavoured and its delicious!)
Directions
Preparation
1Preheat the oven to 180 degrees C/160 degrees C fan/350 degrees F/ Gas Mark 4
2Lightly grease two 20cm cake tins and line the bases with greaseproof paper
For the Sponge
1Combine all the dry ingredients in a large mixing bowl.
2In a separate bowl, mix together all the wet ingredients, except the vinegar.
3Add the liquid mixture to the flour mixture and fold together.
4Stir the vinegar into the mixture (it will froth up a bit), then immediately divide the mixture evenly between the cake tins.
5Bake in the oven for 30-35 mins or until a knife inserted into the centre comes out fairly clean. (Cover with tin foil for the last part of baking if you feel they are browning too quickly.)
6Remove the cakes from the oven and leave to cool for 10 mins before carefully turning out onto a wire rack to cool completely.
For the icing
1Remove the cans of coconut milk from the fridge without shaking them. Remove the lids and carefully scoop out the firm, set coconut cream leaving the coconut water in the cans. (Keep this to use for soups, curries, smoothies etc.)
2Add the thick coconut cream to the bowl of a food processor, add the syrup, cocoa powder, vanilla and salt and blitz until completely smooth.
3Transfer to a bowl, cover and chill for at least 30 minutes.
Assembling the cake
1Make sure that the cakes are completely cool otherwise the icing will melt.
2Ice one layer of cake with about half the icing, stack the second cake on top and ice the top layer. (If you have icing left over, keep it - it is great to dip fruit in for a treat!)
3Decorate the top with strawberries and chocolate shards. Dust with icing sugar if you wish.
0 Reviews