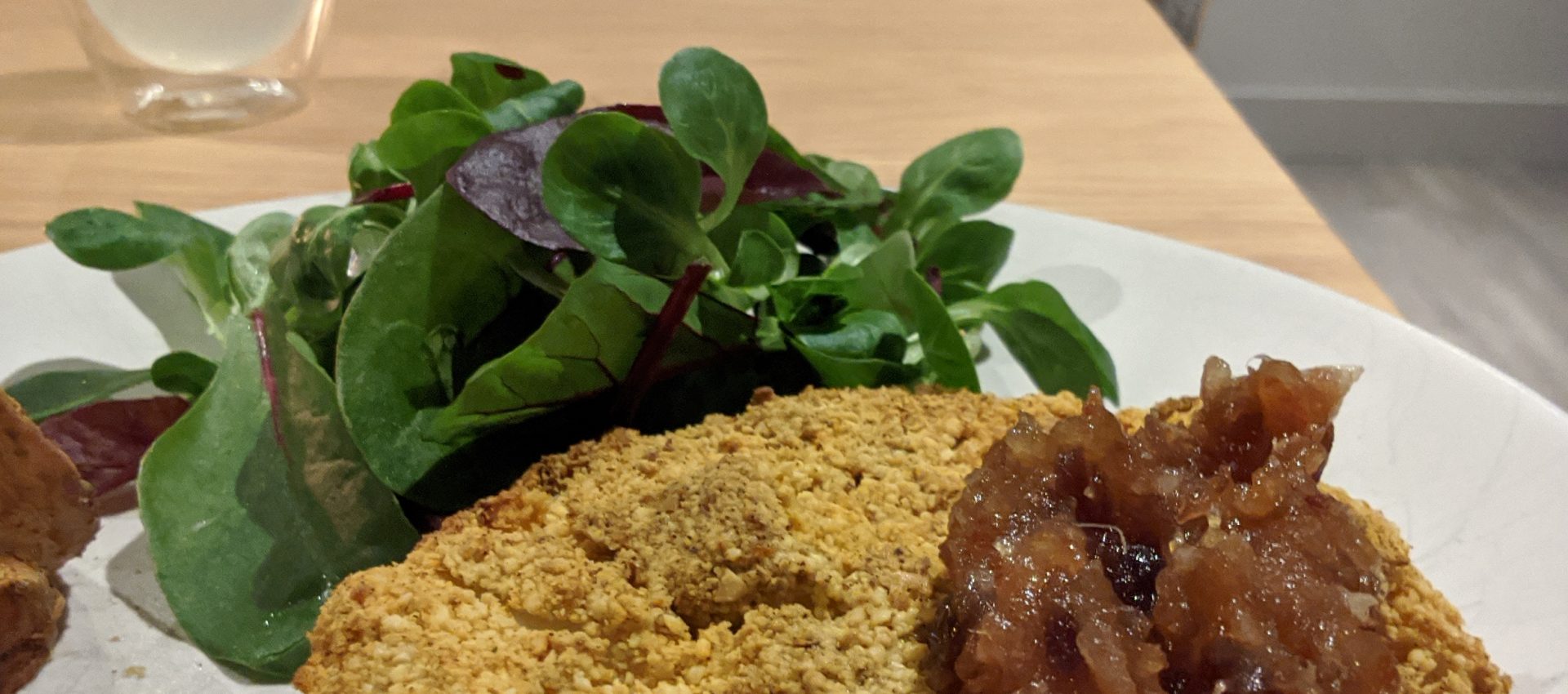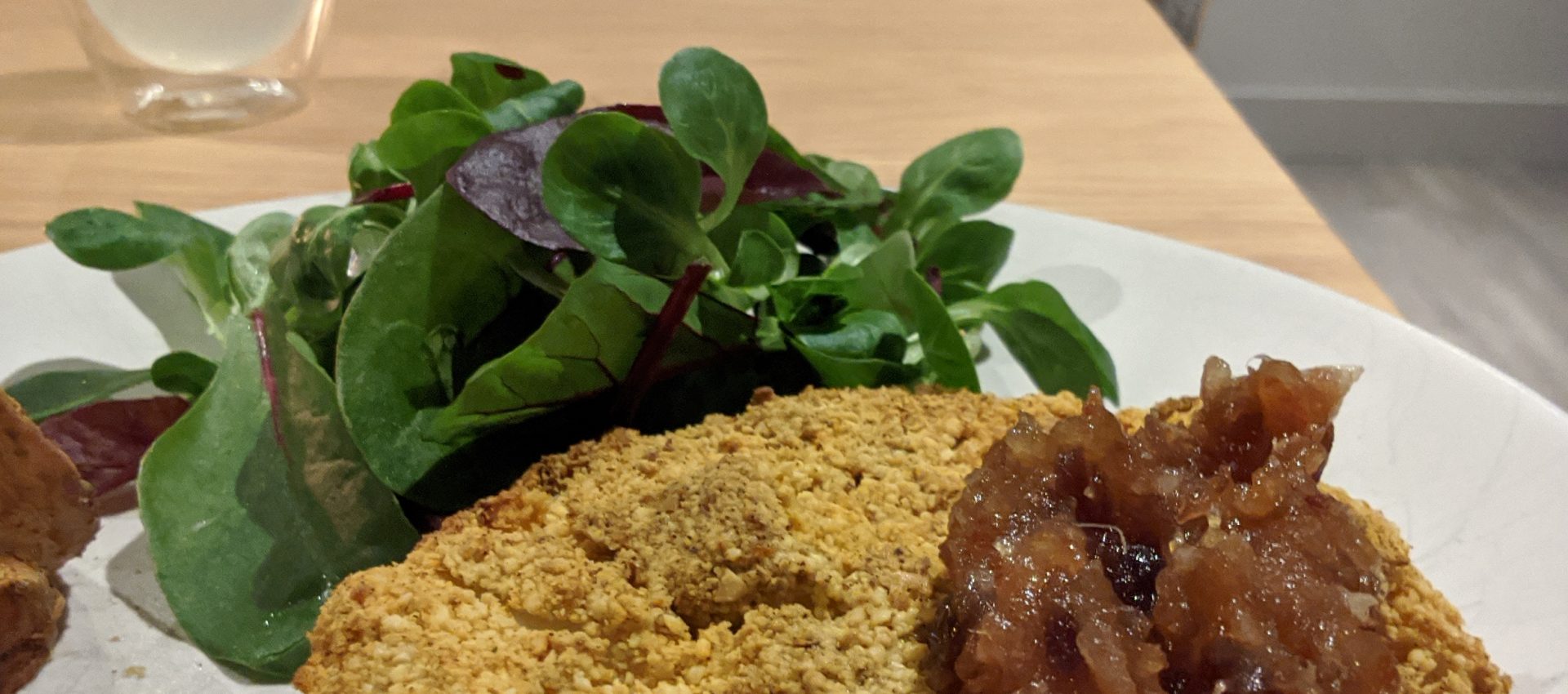 Crusted Cauliflower Steak
By Jen Booker
February 5, 2020
Ingredients
1 large head cauliflower (or sub 2 small for 1 large)
1 cup unsweetened plain dairy-free milk
1 tsp sea salt (plus more to season cauliflower before coating)
3 Tbsp arrowroot or cornstarch
Date Lemon Relish
Directions
1Preheat oven to 220 C and line a large baking sheet with parchment paper. If you have a cooling rack that is oven safe, you can place that over the parchment paper to help the cauliflower crisp up even more.
2Cut the cauliflower steaks.
3Steam the steaks for 4-5 minutes to partially cook.
4Once slightly softened, remove and set aside on a separate dish.
5In the meantime, prepare your vegan buttermilk by adding milk to a shallow dish (shallow and wide enough to dip the cauliflower in) and add lemon juice. Stir and set aside.
6Next, prepare the cashew coating by adding cashews, salt, cayenne pepper, garlic powder, curry powder, paprika, and arrowroot starch or cornstarch to a food processor. Mix until a semi-fine meal is achieved. A little texture is okay, but you want it pretty fine so it can coat the cauliflower. Transfer coating to a shallow dish (again, shallow and wide enough to dip the cauliflower in) and set aside.
7Dip the slightly steamed cauliflower "steaks" in the buttermilk, ensuring both sides are adequately coated. Then set back on platter (where excess will drip off) and season both sides with a pinch of salt.
8Next, dredge the cauliflower in the cashew coating until thoroughly coated, using a spoon or your hands to add more coating to any bare spots. Then transfer cauliflower "steaks" to your prepared baking sheet (with or without a cooling rack). Lastly, drizzle with a little avocado oil to help them crisp up.
9Bake for 25-35 minutes, or until the cauliflower "steak" is easily pierced with a knife and the exterior appears golden brown and crispy. Remove from oven to cool slightly.
10Enjoy date relish (made by simply mixing 3 chopped dates, 2 tbsp lemon juice, and 1 tbsp finely diced shallot).
0 Reviews