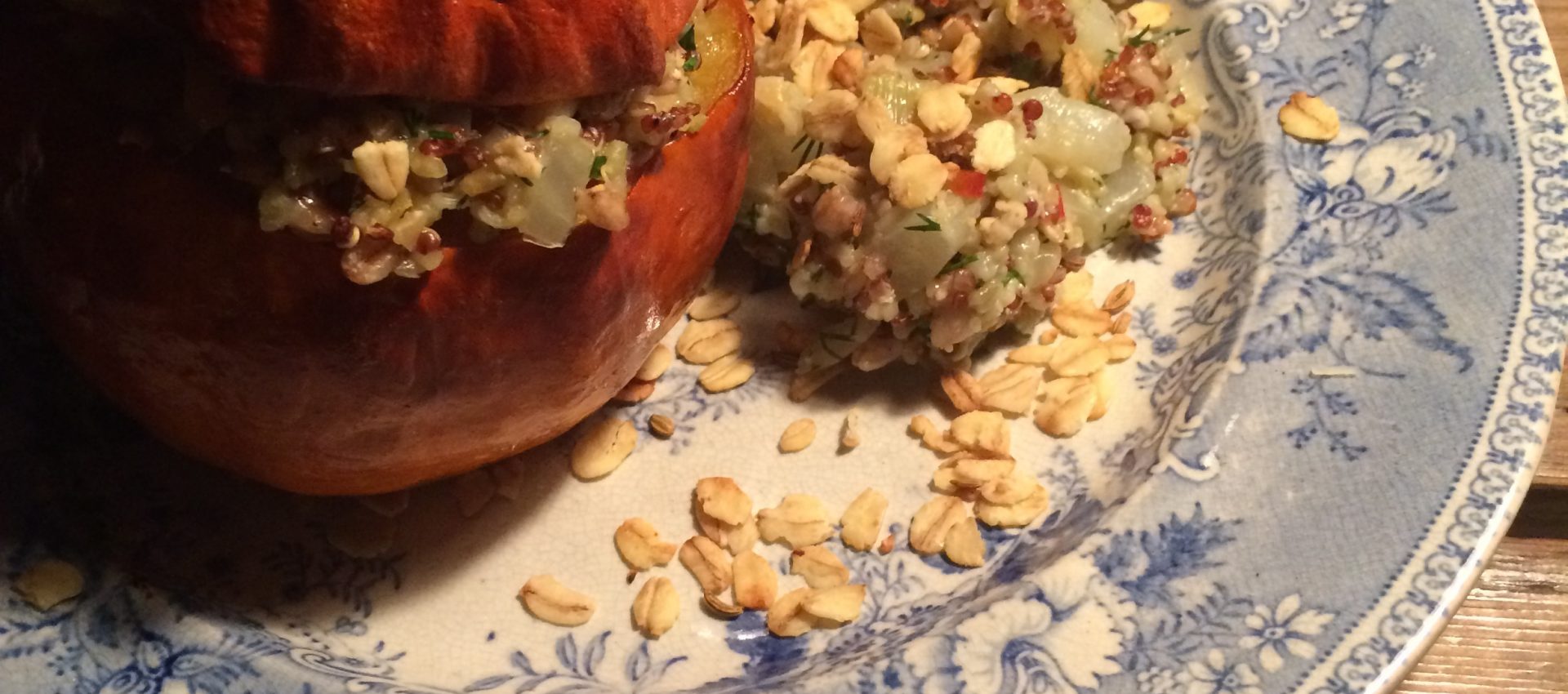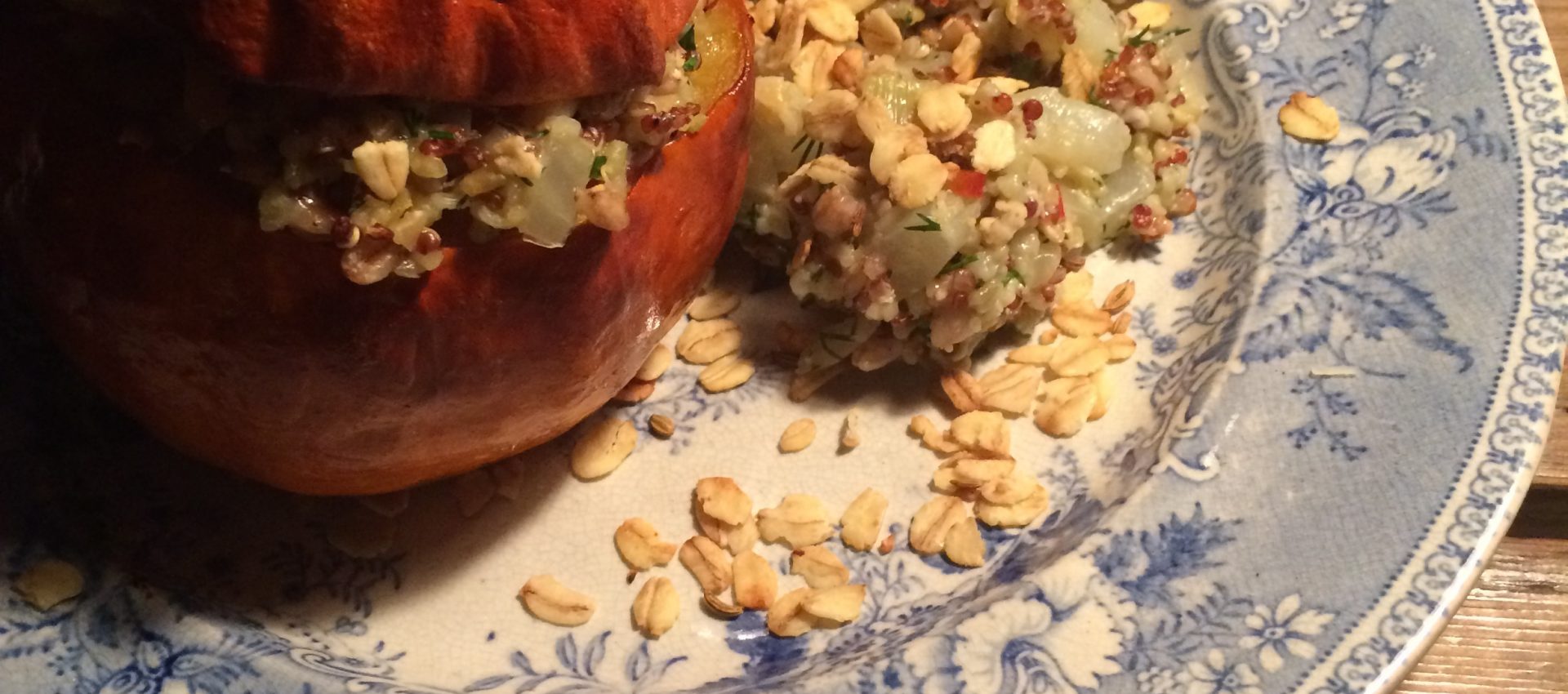 Anna Jones's whole roast squash
By Pauline Hubner
November 22, 2016
Roasted squash with a roast fennel and freekeh stuffing (Anna Jones recipe)
Ingredients
whole squashes e.g. onion squash, kabocha squash etc... (allow about 750g per person)
1 red chilli, deseeded if you like
50g rolled oats or barley flakes
Directions
1Preheat the oven to 180C/350F/gas mark 4. Use a big, heavy knife to cut off the base of each squash, so they sit upright on a tray. Cleanly cut the top off each one in a single piece (you are going to put the tops back on) about 3-4cm from the top. Use a metal spoon to scoop out the seeds and the fibres until you have a neat hollow.
2Trim the fennel, removing any tough outer leaves, then cut the bulb into a few big wedges.
3Put the squash in a large roasting tray or two. Scatter the fennel wedges around and put the bulb of garlic on too. Drizzle the lot with olive oil, making sure you get inside the squash, and season with salt and pepper. Pop the tops back on the squash. Roast for 45-60 minutes, or until the squash are tender and the fennel has started to soften and brown. If your squash take a little longer, you can remove the fennel once it's nicely soft and brown around the edges, as you don't want it to overcook.
4Put the freekeh or pearl barley in a medium pan and cover with cold water. Add a big pinch of salt, then bring to the boil and simmer until al dente (about 12 minutes for freekeh and 25 minutes for pearl barley). Drain and transfer to a large bowl.
5Remove the garlic and fennel from the roasting dish. When cool enough to handle, squeeze the roasted garlic into the freekeh. Roughly chop the fennel and add it to the bowl along with the cheese, lemon zest, salt and pepper. Chop the fennel tops and chilli and add these too. Taste the mixture and adjust the seasoning, if you like.
6Divide the mixture between the squash and return them to the oven for 10 minutes. Meanwhile, heat some butter in a small pan, add the oats, fennel seeds and a little salt and pepper. Stir to coat in the butter, then toast the flakes until golden (this will take about 5 minutes). Drain on a plate lined with kitchen paper.
7Once the squash and freekeh are out of the oven, sprinkle over the toasted oats and put in the middle of the table for everyone to dig in.
0 Reviews